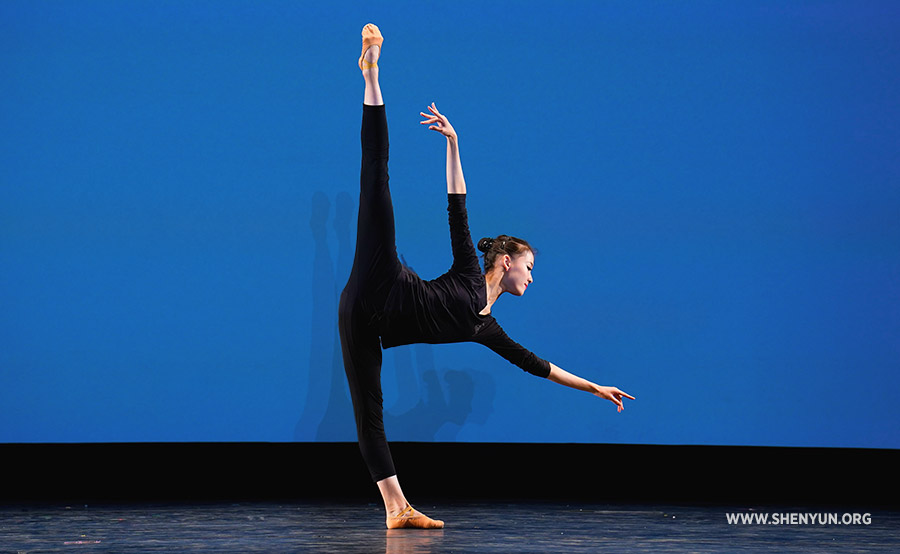 Insights and Snapshots from Dance Competition
Dozens of Shen Yun dancers took part in NTD's International Classical Chinese Dance Competition at the Sugar Loaf Performing Arts Center in New York. We collected the best snapshots from their award-winning performances to share with you.
In this competition, the ninth of its kind by NTD, classical Chinese dancers are judged on their comprehensive technique—including flexibility, control, jumps, spins, and aerial flips—as well as bearing, form, and dance interpretation. Another distinct criterion is mastery of shen-dai-shou and kua-dai-tui methods ("the body leads the hands" and "the hips lead the legs") for all movements.
Contestants from around the world participated in this international competition. On Sept. 5, Shen Yun dancers placed top among 52 finalists, with Carol Huang, Marilyn Yang, Nara Cho, Lillian Parker, Sunni Zhou, Katrina Fu, Stanley Lin, Allen Liu, Johnny Tsai, Lucas Browde, Adam Parker, and Yingmei Zheng winning gold in their respective divisions.
Months of diligent preparation and the excitement of competition have proved to be invaluable journeys of self-improvement and discovery for each contestant. And they've gained new insights and perspectives along the way.
Carol Huang
Gold Award, Female Junior Division
"I participated to improve in my art, and I learned so much during the process. I'm happy with the outcome, and I think this gives me even more conviction in my art—I know the path I want to walk."
Stanley Lin
Gold Award, Male Adult Division
"As a dancer, as a performer, you try to give your best to the audience. You can't focus on yourself… My wish is to show people true classical Chinese dance, and show them what is wonderful about classical Chinese dance."
Marilyn Yang
Gold Award, Female Adult Division
"In dance, there's no such thing as 'perfect' or 'you've reached your limit.' This motivates me to work harder in my profession."
Daniel Zhang
Bronze Award, Male Adult Division
"I found that fear is an obstacle, and that criticism is a good thing, because that's how I know where to improve."
Angela Lin
Bronze Award, Female Adult Division
"As an artist, you have to be responsible to the audience and to yourself. Art is to express something beautiful—not to bring negative things to the audience. So I think that in order for the energy you transmit to the audience to be very positive, your moral quality needs to be high."
Shen Yun 2021 is currently performing in select cities around the U.S. Check our schedule page for upcoming shows near you.