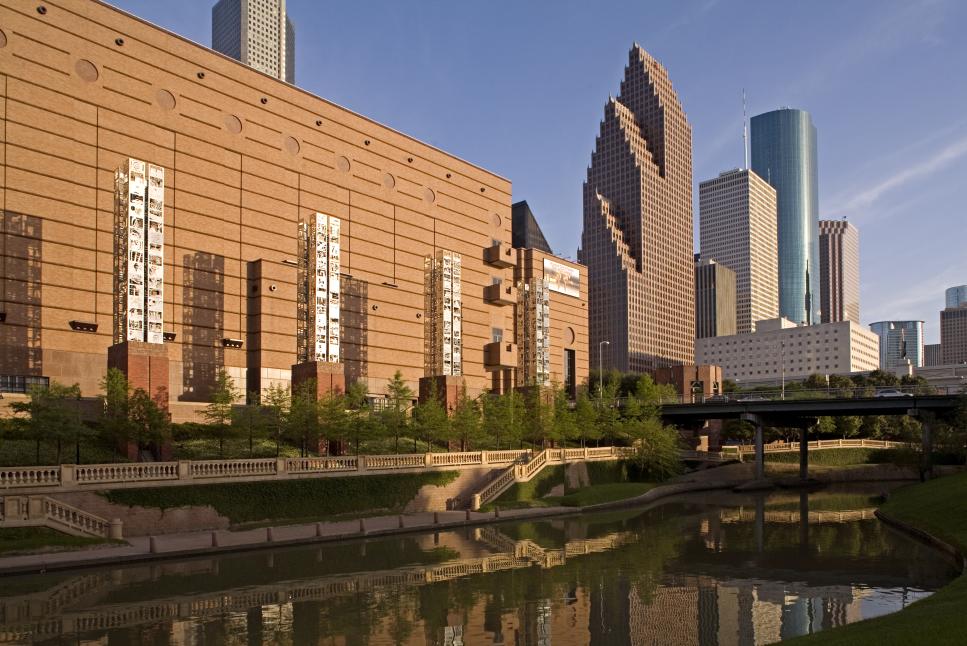 Houston Shen Yun Week
There's a Texas-sized reason to celebrate!
Not only is Shen Yun performing a six-show run in Houston, but Mayor Sylvester Turner has proclaimed Sept. 19–26 "Shen Yun Performing Arts Week" in honor of the shows in his city.
We're so glad to be back and can't wait to give our best to the Houston audience.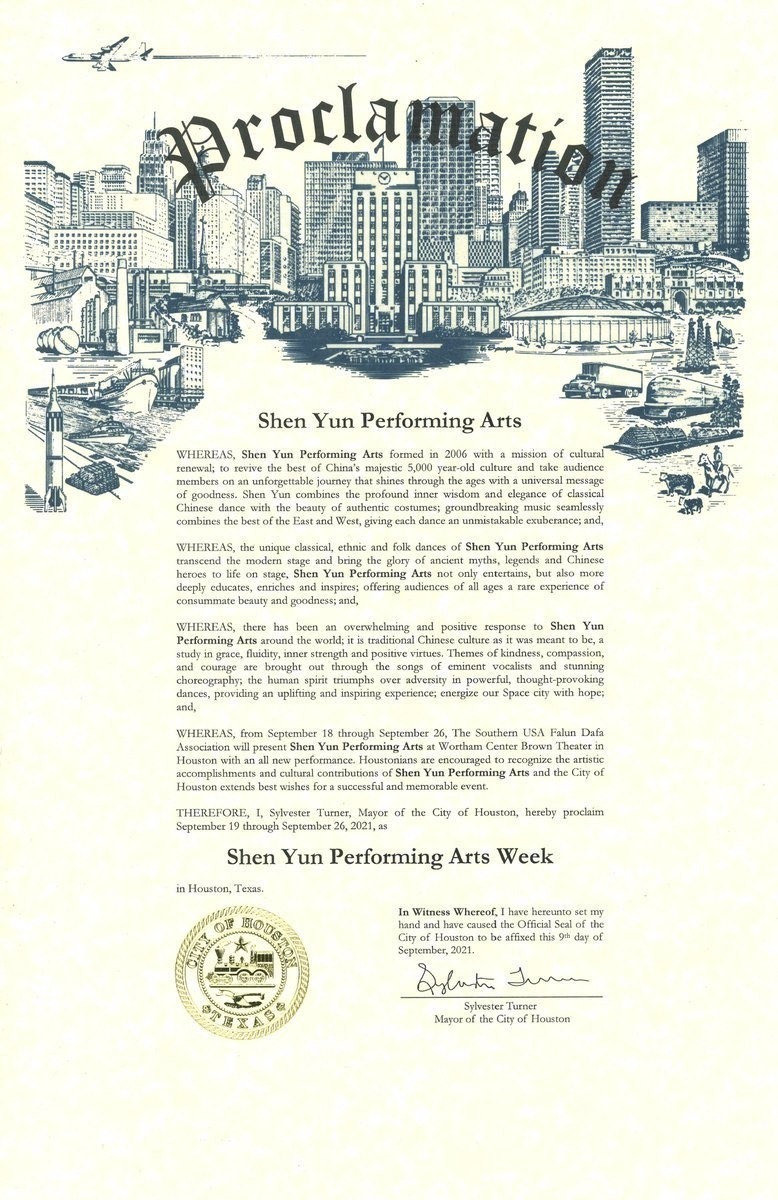 Some fun facts:
The artists and technical staff drove over 1,600 miles from New York to Houston for the performances, which will be held at the Wortham Center Brown Theater, Sept. 18–26.


Folks in 11 states may have spotted the Shen Yun buses and trucks this week, as they made their way down south.


Although this is Shen Yun's 15th season in Houston, it's our first time playing at the Wortham Center, the venue home to both Houston Ballet and Houston Grand Opera.


Houston is the third of six Texan cities on Shen Yun's current tour schedule, which also includes McAllen, Austin, and El Paso.


The Houston performances will traverse the Mid-Autumn Festival (Sept. 21), meaning that Shen Yun New York Company will be enjoying the festivities—as well as the brightest and fullest moon (and mooncakes) of the year—from the Lone Star State.

Next month, Shen Yun will be performing in 20 cities across America, from Thousand Oaks, CA on the West Coast to Worcester, MA on the East.
Visit our ticket finder for showtimes nearest you!
Wortham Center Brown Theater
501 Texas Avenue, Houston, Texas 77002
Sat, Sep 18 2:00PM
Sat, Sep 18 7:00PM
Sun Sep 19 1:00PM
Sat, Sep 25 2:00PM
Sat, Sep 25 7:00PM
Sun Sep 26 1:00PM Sun Sep 26 6:00PM NEWLY ADDED