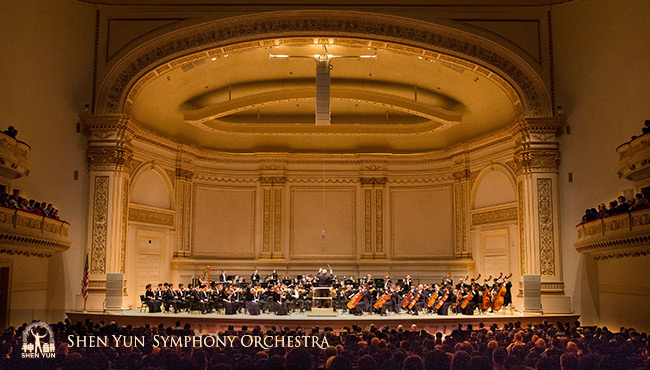 What is Shen Yun Symphony Orchestra?
Shen Yun Symphony Orchestra was actually born out of popular demand.
For years, many theatergoers have longed to hear the music of Shen Yun—our phenomenally successful dance production—in concert form. Thus in 2012, Shen Yun Symphony Orchestra debuted at Carnegie Hall with original compositions, award-winning singers, and timeless orchestral classics. Since then, the Symphony has performed to great international acclaim.
The concert is distinguished by an artistic vision of cultural renewal through works unfailingly positive and bright. And nowhere else can you witness such perfect harmonic blend of classical East and West. See if the Symphony is coming to a city near you!