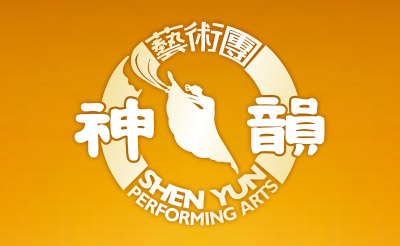 What's in the Shen Yun Logo?
The dancer in our logo is performing the zi jin guan jump while wielding long silk ribbons.
Zi jin guan (literally "purple-gold crown") is an essential technique for female classical Chinese dancers. It is a back leg kick that requires a fusion of flexibility, strength, and coordination. This technique is performed in an explosive instant midair.
The long ribbon is a dance prop dating back to at least the Han Dynasty (206 B.C.E.-220 C.E.). These colorful silks of various lengths elongate the dancer's movements. Masterly executed, they create exquisite fluid patterns like spirals, waves, and more.