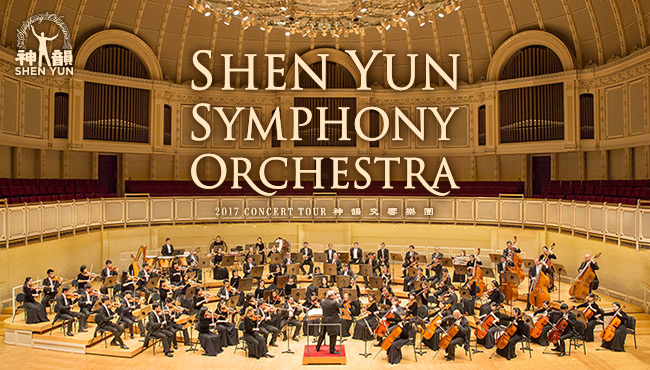 Shen Yun Symphony Orchestra Takes Off
Shen Yun Symphony Orchestra's international tour begins in Daegu, South Korea, Sep 17. It will perform a whirlwind tour of Asia—14 cities in 17 days—before returning to North America venues, including Carnegie Hall, next month.
At the moment, our Symphony members have just landed, and are savoring authentic Korean barbecue to stoke up for upcoming weeks of intense touring. Principal trumpet player Eric Robins (former principal trumpet of Daegu Symphony Orchestra) is thrilled to be back. See what he had to say about the music and culture of Asia.
Having debuted at Carnegie in 2012, the Symphony Orchestra is now beginning its sixth season. Dozens of internationally acclaimed musicians work together to bring you a euphony of classical Chinese instruments and Western strings, woodwinds, and brass. Shen Yun's music promises to sweep you away to ancient times and mystical lands, while permeating your soul with the brightest sounds and most beautiful energy.
This year's repertoire features original Shen Yun compositions, award-winning singers, and timeless orchestral classics by Dvořák, Suppé, and Tchaikovsky.
Toronto, Oct 11, Roy Thomson Hall
Boston, Oct 13, Boston Symphony Hall
New York City, Oct 14–15, Carnegie Hall
Washington, DC, Oct 22, Music Center at Strathmore
Take a look at the full 2017 tour listing here:
Full Tour Schedule
Watch the 2017 trailer:

Enjoy the music of Shen Yun: