Exclusive Videos: Shen Yun Vocal Solos
ALL-NEW VIDEOS ON SHENYUNCREATIONS.COM
The Vocal Music section of the Shen Yun Creations streaming platform has been updated with all new content. You can now enjoy songs by Shen Yun vocalists on demand from your computer.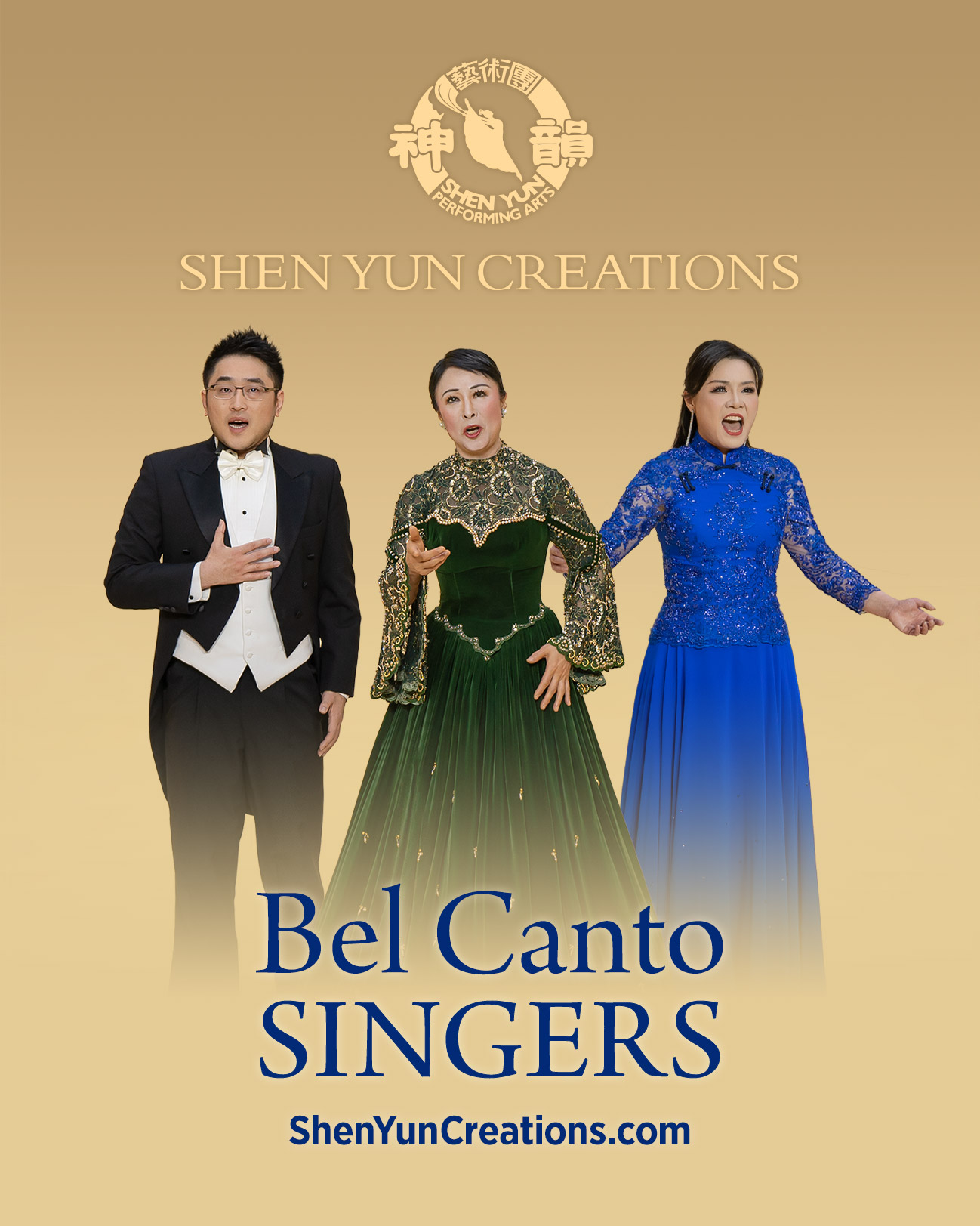 Shen Yun singers are distinguished for using bel canto technique to sing Chinese text. This singing technique, believed to produce the most beautiful and pure tone of voice, was once used by both ancient Chinese theater and early European opera. The true bel canto technique for singing in the upper register, however, has since been lost in both the East and the West.
Today, Shen Yun's singers are reviving this most traditional technique on the world's stage.
Moreover, their lyrics are deep and inspiration original works touching upon profound, philosophical themes, which countless audience members have had a heartfelt resonance with around the globe.
Experience for yourself the singing that many audience members have lauded as "pure," "compassionate," "heart-touching," and "powerful."
Explore: Shen Yun Creations Vocal Music Page
Shen Yun Creations offers exclusive Shen Yun dance stories, Symphony Orchestra recordings, concertos, vocal music, dance showcase videos, and much, much more.
New content is uploaded daily, so be sure to check back for updates!