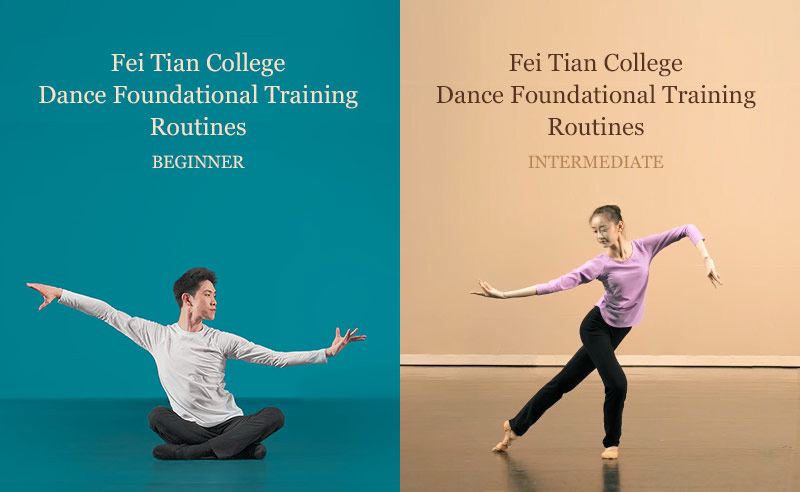 Exclusive Videos: Classical Chinese Dance Foundational Training
NEW EXCLUSIVE VIDEOS AVAILABLE ONLY ON THE SHENYUNCREATIONS.COM STREAMING LIBRARY.
Have you browsed the never-before-seen dance and music videos on our new Shen Yun Creations streaming library?
ShenYunCreations.com is updated with new content weekly. And now, a six-volume set of classical Chinese dance fundamental training videos is in the making, with the first two volumes (Beginner and Intermediate) already posted and ready to be watched.
As you may know, Shen Yun dancers specialize in classical Chinese dance. One of the most comprehensive dance forms in the world, it has a complete system of training and an extensive array of technical moves, including difficult jumps, spins, and flips.
Over thousands of years, classical Chinese dance was continually enriched from dynasty to dynasty to become the refined, highly expressive, and physically demanding form you see on the Shen Yun stage today.
Now you can get a glimpse of the professional training dancers undergo from A to Z.
The two already released volumes comprise routines for the most rudimentary elements of classical Chinese dance and intermediate routines such as "wheel of wind and fire," "dragon claw perch," and "cloud circuit."
This collection of routines incorporates Shen Yun and Fei Tian College's signature "shen-dai-shou" (the body leads the hands) and "kua-dai-tui" (the hips lead the legs) dance methods. These methods elongate and amplify dance movements, and as a result create enhanced expressivity and a unique aura of elegance and poise.
Watch: Fei Tian College Classical Chinese Dance Foundational Training Routines - Beginner
Watch: Fei Tian College Classical Chinese Dance Foundational Training Routines - Intermediate
The rest of the six-volume collection will be uploaded to Shen Yun Creations soon. And new dance and music videos are being posted regularly. So be sure to check often for the newest content.