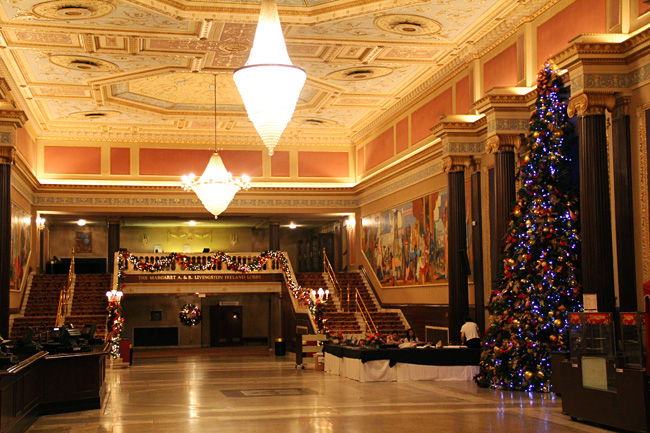 US Shen Yun Season Starts Tonight
THREE COMPANIES, THREE COUNTRIES, AND THREE SEASON PREMIERES
First came Argentina, where Shen Yun International Company launched its season in Buenos Aires. Then came Canada, where New York Company premiered in Mississauga. And today, Touring Company is in Cleveland for the United States 2013 season opening night.
"It's that time of year again. The excitement; the anticipation," said principal dancer Lily Wang. "I just can't wait for those curtains to open."
The performance starts at 7:00 p.m. at Cleveland's State Theatre. Following a matinee on Sunday, Touring Company will continue to San Diego and the rest of the West Coast before leaving for Asia Pacific.
Meanwhile, International Company will next be in Dallas, and New York Company continues touring Canada.
"It's the celebration of the not end of the world! It's going to be quite a show," said Shen Yun dancer Michelle Wu. "How do I feel? I'm excited."
December 22, 2012