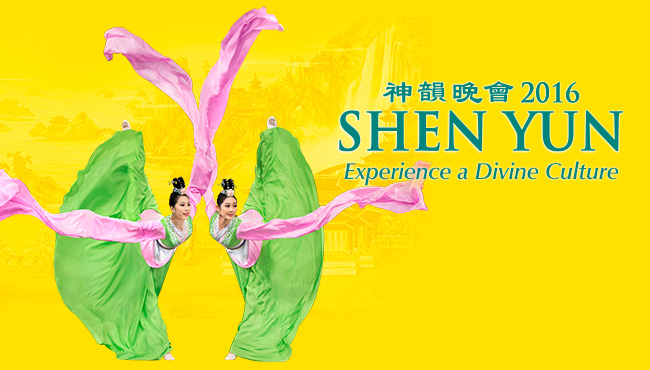 Shen Yun 2016 is Here!
COMPANY EMBARKS ON TENTH WORLD TOUR
On Tuesday, Shen Yun Performing Arts will open its 2016 season in Houston, Texas. The season premiere at Jones Hall for the Performing Arts is the first of a 12-show run, and the Texas performances will quickly be followed by shows in Utah, Michigan, and Florida.
Shen Yun will perform in over 100 cities in 19 countries this upcoming season, which lasts from late December to early May, straddling Christmas, New Year, the Chinese New Year, Easter, Passover, and even Mother's Day.
The company, based in New York, will spend over six weeks in Australia and New Zealand, and nearly two months in Europe. In a break from previous seasons, which saw Shen Yun perform in eastern Canada during the coldest months of the year, this time Shen Yun will perform in cities like Toronto, Montreal, and Ottawa in the spring.
Shen Yun will again be returning to New York City's Lincoln Center, performing at the David H. Koch Theater January 14-17. The annual run at Washington DC's Kennedy Center is scheduled for February 16-21.
New cities are on the calendar too, like Claremont, CA and Burlington, VT.
The entire production for the 2016 season is brand new, unveiling new stories from literature, history, and even modern-day China. Shen Yun Performing Arts was founded in 2006, and this season marks its tenth anniversary.
Hundreds of newly handmade costumes are already packed on to the trucks, and the dancers and musicians are already on the road, excited to share this new production with all of you.