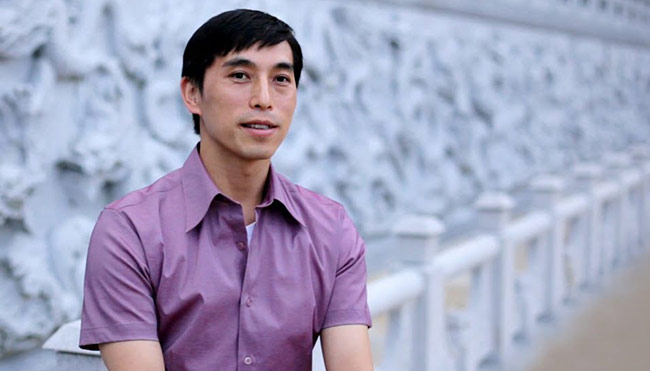 Interview with Shen Yun Choreographer Yungchia Chen
THE ACCOMPLISHED DANCER AND CHOREOGRAPHER FROM CHINA AND THEN TAIWAN TELLS OF HIS LIFE AND NEW HOME WITH SHEN YUN IN NEW YORK.
"Let's start again from the top," he says as the music fades out to a roomful of winded dancers. The session should have long been over. But for Yungchia Chen, hard work and self-discipline are second nature. It's how he got where he wanted to be in life—every step of the way.
The experienced choreographer now producing prolifically for the world's stage was once an aspiring boy who was nearly rejected by a dance academy. Through adversities great and small, he never wavered. And it is with Shen Yun that he has found the greatest meaning in his work.
A Show with a Vision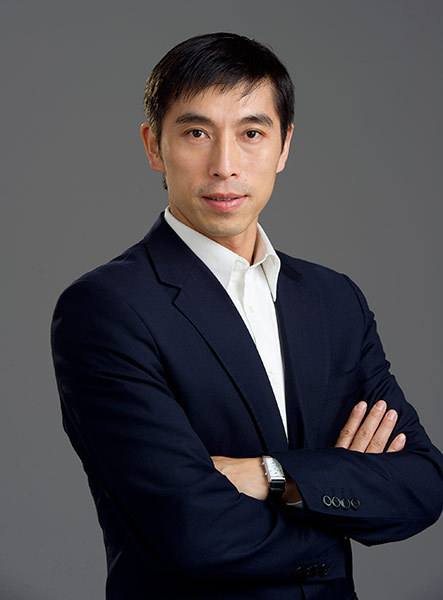 Chen joined Shen Yun Performing Arts in 2007—one year after the company was founded in New York. Each season, Shen Yun presents an entirely new show. This means countless hours from designers, musicians, composers, dancers, and, of course, choreographers. Chen has choreographed dozens of dances in classical, folk, and ethnic styles. His own story—which led him from China to Taiwan to the United States—is just as rich.
Following Dreams
Chen grew up in southern China, the youngest in an ethnic Hmong family of six. His whole family loved the arts. Whenever the power went out at home, which was often, the clan would put on a candlelit performance to divert themselves. Dad played the two-stringed erhu, his siblings sang, and little Yungchia—nimbler than the rest— was encouraged to dance. Thus a lifelong passion was kindled.
When the small 11-year-old auditioned for professional dance academy, however, the judges rejected him for his size. Yet one teacher, who noticed how quickly and accurately he learned the movements, argued for his acceptance.
Chen never forgot the near-rejection, and vowed to work 10 times harder than his peers. He never quitted the studio—even on vacations and weekends, and practiced fervently to break free from the limits of his stature.
Finally, at graduation, Chen ranked first in his class. Performing with the provincial dance troupe, he likewise climbed tenaciously from invisible benchwarmer to unrivaled star.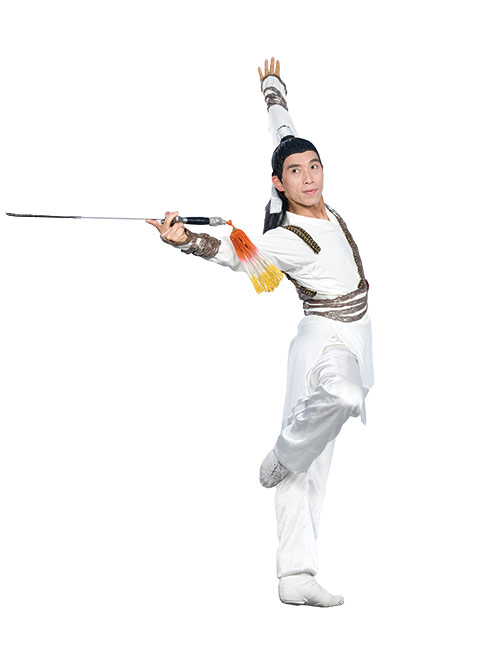 As he matured into an award-winning performer, choreographer, and teacher, his career brought him to the capital Beijing and then to Taiwan.
In 2007, the New York-based television station New Tang Dynasty TV announced its inaugural International Classical Chinese Dance Competition. Already in his late-thirties and just recovered from a torn Achilles, Chen decided he would participate as a farewell to the stage. Little did he expect, winning gold would bring him an incredible second wind.
'I can only say that I'm very, very lucky.'
During the competition, Chen was discovered by Shen Yun and he quickly joined the company.
"I felt an invisible force pulling me in, a new starting point calling me," he said. "So the whole family—my wife Siya and our sons—moved from Taiwan to New York."
The first time Siya Yang saw her husband on the Shen Yun stage, she was surprised. "He was always amazingly passionate, but with Shen Yun he gave off a different energy… as if he found deeper meaning in his dancing."
Q: Mr. Chen, What changed when you joined Shen Yun?
YC: Everything. Everything felt different at Shen Yun. Dance used to be the most important thing in my life. But now it's faith. Being a part of Shen Yun has been a process of elevation for my body and soul.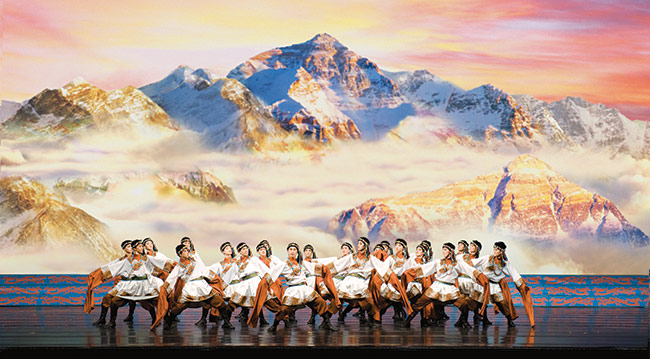 In trying to revive traditional culture, we have to comply with its values and thinking. Our 'returning to the traditional' can't just be for show. The ancient Chinese had great faith and respect for the divine. As modern people, we have to change the way we think, and purify our minds bit by bit.
Q: Is this something you always believed?
YC: I realized these things after coming to Shen Yun. I started practicing the self-cultivation discipline Falun Dafa, and conducting myself according to its principles of truthfulness, compassion, and tolerance. I now think and act very differently from before. I care less about fame and money and more about what my heart really wants. When problems occur, I can face them positively and use them to improve myself.
Q: How does this affect your art?
YC: Well, it's not just me; it's the same with this company's artists in general. As cultivators, Shen Yun artists' have different starting points and creative concepts—we seek to strengthen what is good and pure, and we use traditional elements in our choreography.
Shen Yun is a world leader in terms of reviving traditional culture. That's our mission, and the basis for everything we do. We want to send a message that gods exist, that what we do has consequences—good is rewarded and evil is punished, and that there's hope for the future.
Q: What's life like with Shen Yun?
YC: We tour around the world four-five months at a time, performing more than a 100 shows every season. We travel by bus and plane. Sometimes we drive two or three days straight, and it's pretty taxing. On the other hand, performing in all these different countries has really opened my eyes and broadened my horizons.
We've been to top theaters like the Kennedy Center and Lincoln Center, and across Asia, Europe, Canada, and South America. Shen Yun has literally allowed me to dance on the world stage, which is an invaluable experience for any performer.
Q: What do you find most gratifying about your work?
YC: It's that we're showing the world authentic Chinese culture and the essence of our 5,000-year history. That's why I'm so proud to be a part of this. When I think that my life's work is helping to revive traditional Chinese culture for generations to come, I can't be more satisfied.