First Glimpse of 2013 Campaign Design: Like Us on Facebook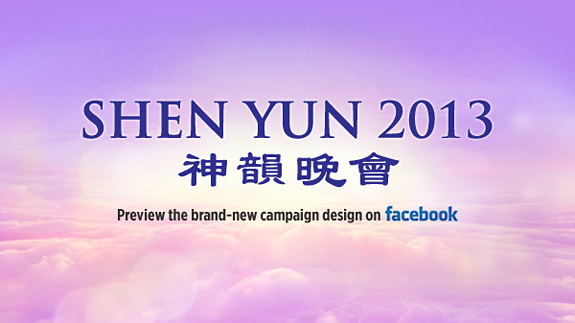 Shen Yun's 2012 season just ended, but preparations for next tour are already in full swing. If you can't wait to see what the 2013 season has in store, the brand-new campaign design has just been posted on our Facebook page. The image features principal dancer Angelia Wang and will soon be seen on billboards across the globe.
We invite you to visit our Facebook page, Like this image and Like our main page, if you haven't yet. And share it with your friends and Twitter followers.
Tickets for 2013 will be on sale soon, and you can follow the latest news from behind the scenes on our social pages. So stay tuned—next year's show is shaping up to be the most amazing yet!
June 23, 2012