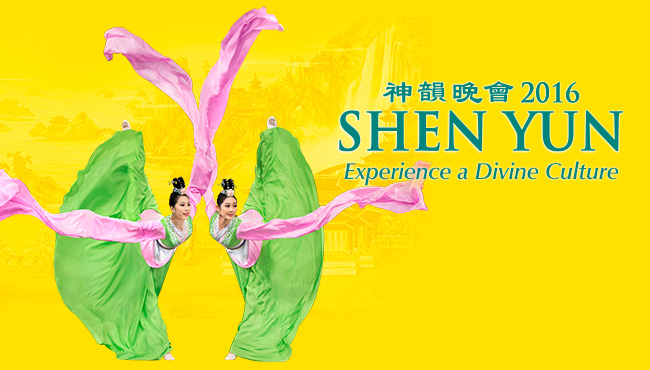 Have You Seen Our 2016 World Tour Image?
COMING SOON TO BILLBOARDS ON CITIES EVERYWHERE
The 2016 campaign image features Shen Yun principal dancers Hsiao-Hung Lin (left) and Angelia Wang (right).
The long pink sleeves they are wearing are known as "water sleeves." These sleeves were actually a part of ancient Chinese feminine attire, and were a sign of humility and grace. Gradually, women discovered the sleeves could add elegant trimmings to dance movements - the way the sleeves billowed and flowed resembled the gentle movement of water. Soon, water sleeves became a mainstay of classical Chinese dance.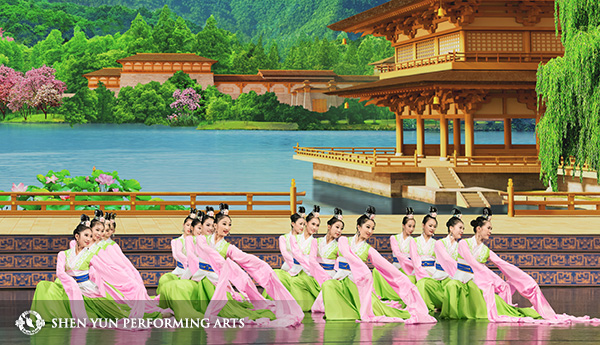 By the seventh century, the time of the majestic Tang Dynasty, water sleeve dances made regular appearances in celebrations at the royal palace. You can see them in these famous figurines from the Tang Dynasty, though water sleeves easily date back at least a thousand years earlier, and beyond...