Shen Yun Europe Tour Gets Underway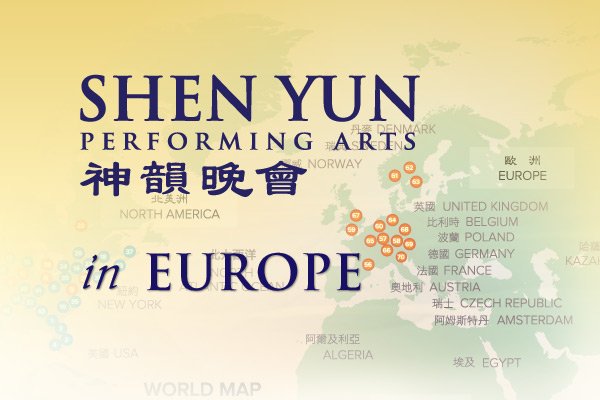 On Saturday, February 26, Shen Yun Performing Arts launches its 2011 Season Europe Tour in Frankfurt, Germany. Shen Yun's Touring Company will travel the continent until early May, performing in some of Europe's most prestigious venues.
Shen Yun first performed in Europe in 2007, though that brief tour included only two cities—Paris and Berlin. In this tour, Shen Yun's fifth European stint, the company will be visiting 17 cities in 11 countries.
"We're really excited about performing in Europe," says principal dancer Yungchia Chen. "It's just such a fascinating continent. You drive a couple of hours and everything changes—the culture, the architecture, the history, the language, the food—it's amazing."
When the curtain rises, audience members will recognize a few faces on stage amidst a freshly arranged cast. For erhu virtuoso Qi Xiaochun and principal dancer Cindy Liu (Our Story, My Beloved Yi Village) this is the fourth tour of Europe in five years. But for principal dancer Golden Li (No Regret, Recalling the Great Qin), this is only the second, and for tenor Tian Ge the first, as they have spent more time performing with Shen Yun in Asia and North America.
The Touring Company, one of three Shen Yun groups simultaneously traveling around the world, features several award-winning dancers. In addition to Liu and Li, Yungchia Chen, Jason Shi, and Rachael Bastick have also won top honors in international classical Chinese dance competitions.
For some Shen Yun artists, this is also a homecoming. "It's a great and rare opportunity to perform in front of my family and friends who I haven't seen in years," says principal dancer Xiya Li, originally from Berlin. "I know they are eager for us to arrive. We are too."
Among this year's highlights are six performances in Brussels' National Theatre and seven shows in the beautiful London Coliseum, both first-time visits. Shen Yun will also be revisiting Sweden's esteemed Cirkus Stockholm, Austria's Festspielhaus Bregenz, and Paris' Palais des Congrès. Four French cities are on this season's schedule, as well as Shen Yun's first performances in Florence, the Cultural Capital of Europe, at Teatro del Maggio Musicale Fiorentino.
See calendar for cities, dates, and ticketing information.
February 24, 2011