Shen Yun Starts Touring Taiwan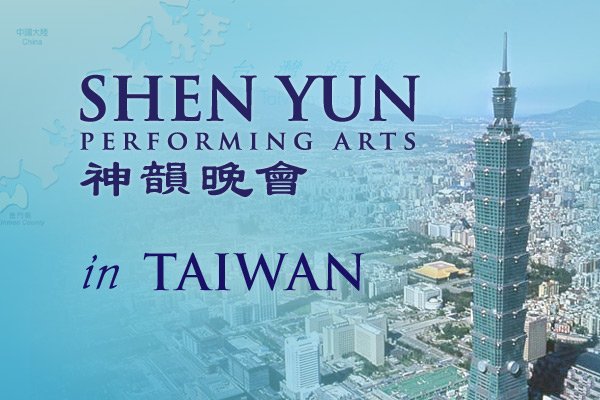 Saturday, March 12, marks the beginning of Shen Yun Performing Arts' 2011 tour of Taiwan. Shen Yun's International Company will perform on the island for over a month, visiting eight Taiwanese cities.
"This is our fifth trip to Taiwan, and every time we've been extremely well received," says Company Manager Vina Lee. "Taiwan has maintained traditional Chinese culture quite well, and so the cultural spirit that Shen Yun presents on stage directly resonates with the Taiwanese people."
Taiwan is an annual highlight on Shen Yun's tour, and every year dozens of Shen Yun performances in Taiwan are sold out well in advance.
This year as well, thousands of Taiwanese have already purchased tickets for the upcoming performances, which, as every season, feature an all-new program. Counted among Shen Yun's regular audience members are dignitaries from Taiwanese political, academic, artistic, and entertainment elite.
For several of the company's performers, this is a special homecoming. Principal dancer Daoyong Zheng—who was born in Taiwan and began dancing there before joining Shen Yun in 2009—is just one of several performers looking forward to performing at home in front of family and friends.
This season, performances commence on Saturday in the city of Taoyuan in the northern part of the island. The company will then head to Keelung and Taichung, followed by Chiayi, the capital Taipei, the large coastal city of Kaohsiung, historic Tainan, and Yuanlin. The Taiwan shows will conclude on April 17.
The International Company will finally return to New York in the end of April. By then, the group of nearly 100 dancers, musicians, soloists, and technical crew will have toured and performed non-stop for over four months.
Meanwhile, Shen Yun's Touring Company is now in France in the thick of its Europe tour. The New York Company is continuing to tour North America, with performances in Western Canada following its current stint in the Midwest.
We look forward to seeing you at one of our upcoming performances!
March 11, 2011