Shen Yun International Company Heading to Asia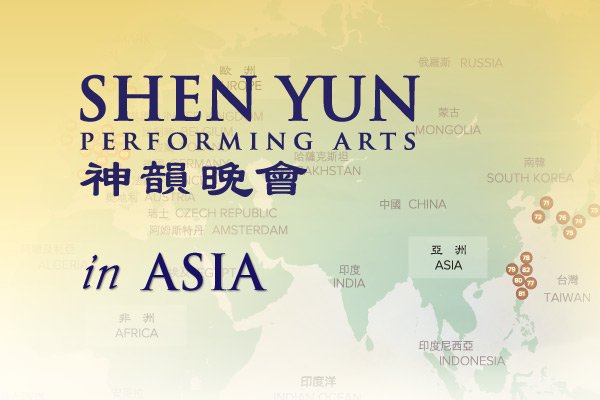 Following its final performance in Honolulu on Saturday, Shen Yun's International Company will continue westward across the Pacific for its tour of Asia and Australia. Over the next three months, the group will perform in five countries, with extended stints in Sydney and Taiwan. Shen Yun's two other companies will continue performing in North America and Europe.
Shen Yun International Company's first Asia stop will be in Korea, where the company will perform in Busan, Daegu, and Goyang. From there, the artists will shuttle down under to Auckland, New Zealand.
Once in Australia, Shen Yun will perform 16 times in two and half weeks at Sydney's celebrated Capitol Theatre. This will be Shen Yun's longest run in Australia to date, and the Sydney performances are the largest number in any city this season. After additional performances in Melbourne and Canberra, the group will head to Taiwan.
Taiwan is a special annual highlight of Shen Yun's tour. In many ways, traditional Chinese culture has been better preserved in Taiwan than in mainland China, as the island has not undergone campaigns like the Cultural Revolution. It is not surprising then, that Taiwanese audiences especially connect with Shen Yun—every year dozens of Shen Yun performances in Taiwan are sold out well in advance. This year, the company will perform in Taiwan for over a month, visiting eight cities.
After four more stops in Japan, the International Company will finally return to New York in the beginning of May. By then, the group of nearly 100 dancers, musicians, soloists, and technicians will have been touring for over four months.
Shen Yun's Touring Company will be leaving for a tour of Europe at the end of February; the New York Company, after two final performances at Lincoln Center this weekend, will continue touring North America.
We look forward to seeing you at one of our upcoming performances!
January 16, 2011