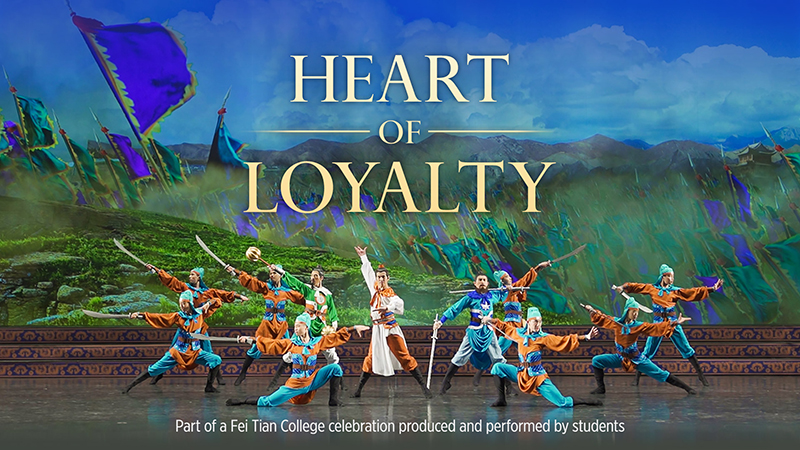 Shen Yun Creations: Fei Tian College Student Works (I)
Featured works from Fei Tian College students are an especially fun and diverse part of the Shen Yun Creations website. The New York-based Fei Tian is the first arts college in the West to provide comprehensive training in traditional music, art, and classical Chinese dance. It is also a major feeder school for Shen Yun Performing Arts. Through these student productions—ranging from campus festival programs to short films depicting everyday life (often with a twist) to deeper reflections on life, morality, and spirituality—discover the vibrant and colorful campus life at Fei Tian.

The Tiger's Roar Heralds a New Year Performed during Fei Tian College's Chinese New Year celebration to herald the 2022 Year of the Tiger, this choreography is based on traditional dances of the imperial court and features resounding drums and graceful water sleeves.
Spanish Flamenco Originally a dance style of southern Spanish Gypsies, the flamenco has come to represent the quintessence of Spanish folk dance. How do Fei Tian students interpret the flair and enthusiasm of flamenco on their own festival stage? Watch 'til the end for a surprise cameo!
The Taoist sage Lao-Tzu once said: "When a country falls into chaos, truly loyal subjects will shine." Indeed throughout Chinese history there are numerous stories of heroes remaining stalwart to their country, even to their final breath. Yet sometimes these tales end in tragedy, such as the loyal general Yue Fei who fell victim to betrayal, and the brilliant minister Zhuge Liang who passed on with his grand aspirations still unfulfilled. This dance story choreographed by Fei Tian College students is inspired by such classic tales. Here, a fictional warrior returns home victorious from the battlefield. But peace is short-lived, and soon the Emperor summons him to serve once again. Torn between his duties to his country and family, how much is the warrior willing to sacrifice?
Faith In this short video, Fei Tian students explore life, the universe, and beyond through the lens of spirituality in order to reflect on the power of faith.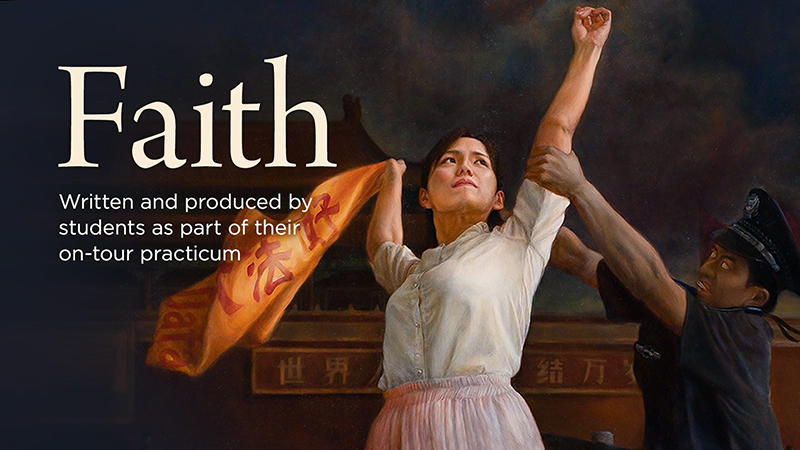 ***
In addition to these fun tidbits, Shen Yun Creations features a growing collection of premium content including original Shen Yun symphony pieces, short operas, classical concertos, as well as Shen Yun dance stories, exclusive dance training series, and much more.
Shen Yun Creations is updated regularly. Stay tuned for exciting developments!