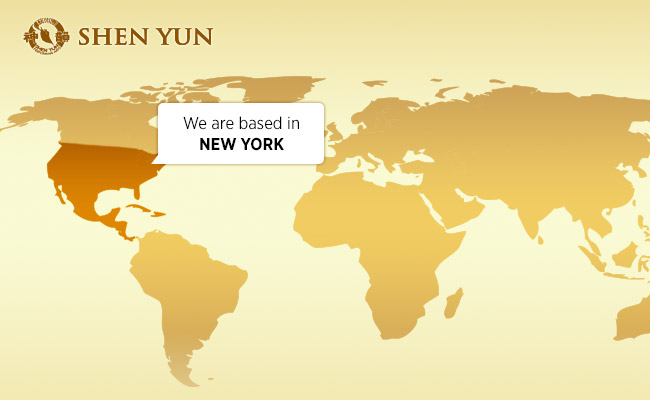 Where Is Shen Yun Based?
Were you surprised when you first heard Shen Yun is made in the USA? It's ironic, isn't it, that the engine that's powering traditional Chinese culture's revival is found not in China, but New York. Just a couple hours outside the cosmopolis you'll find our quiet performing arts center. Here we train, rehearse, choreograph, compose, adorn, and animate our entire production.
Our performers come from all over the world—the musicians are an especially unique mix, hailing from Korea, Germany, Armenia, and many other countries. Most dancers are ethnic Chinese, and they mainly come from North America, Australia, Taiwan, and China.
Among our artists, many already had established careers at the top of the performing arts scene in China before joining Shen Yun. But they discovered that traditional culture could not be revived there—not under a regime that has spent the last 70 years trying to destroy it. They came to New York looking for an unrestricted license to create and perform, to rediscover their lost heritage and share it with the rest of the world.