Shen Yun Embarks on 2012 World Tour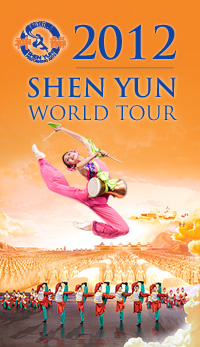 Friday is the opening night of Shen Yun Performing Arts' 2012 season. Premiering in Dallas, TX, Shen Yun's three companies now begin performing across North America, Asia, Australia, and Europe in a world tour spanning six months.
Friday night, 7:30 pm CST, at AT&T Preforming Arts Center's Winspear Opera House in Dallas, the curtain will rise on a whole-new show. Shen Yun's New York Company will take the stage first. On December 19, Shen Yun's International Company will open its season at Ottawa's National Arts' Centre, and Touring Company will perform at Waterbury's Palace Theater in Connecticut on the 26.
The all-new 2012 program takes the company's mission of reviving 5,000 years of civilization to new heights. This year's performances continue to explore themes like loyalty, compassion, and spirituality that are at the heart of traditional Chinese culture.
Ancient Chinese stories will be brought to life through classical Chinese dance, and numbers will be performed in a variety of Chinese ethnic and folk dance styles. Dynamic digital projections, soaring arias, brilliant costumes, and all-original scores for full orchestra accompaniment are also completely new.
The 2012 season is Shen Yun's sixth since the company was established in 2006. This year Shen Yun continues to tour the world's top venues, including the San Francisco War Memorial Opera House (Jan. 3-8), New York's Lincoln Center (Jan. 11-15), the Chicago Civic Opera House (Apr. 19-22), and a two-week run at Washington's Kennedy Center (Mar. 21 - Apr. 1).
We invite you to discover for yourself why so many people are excitedly talking about Shen Yun's new season. Here is some of what audience members have been saying about Shen Yun performances.
Bring your friends and family and go on a journey together. We look forward to seeing you in the audience!
Find a performance near you at our tickets page.
December 16, 2011