Olympic Gymnastics and Chinese Dance – Did You Notice Something?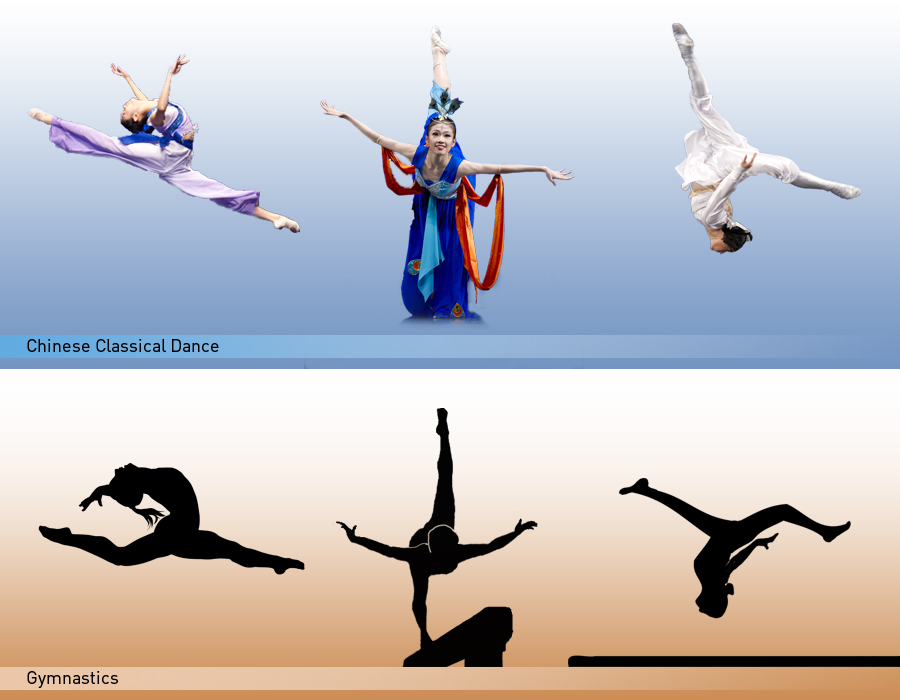 This summer, gymnastics was again one of the most-watched Olympics events. But there's a secret history behind all those incredible flips that few people know about.
As we celebrated 77-year-old Russian gymnast Larisa Latynina, and her recently eclipsed 18 medals, we were also reminded of a time when gymnastics did not have the daring flips and twists we have grown so accustomed to. What few people realize is that these gravity-defying techniques introduced to gymnastics over the last decades have, in classical Chinese dance, a history of thousands of years.
Indeed, when audience members see our dancers—Angelia Wang, Jim Chen, Rocky Liao, and many others—fly across the stage, they often say things like: "I loved the acrobatics," or "the flexibility reminded me of gymnastics."
But these moves come from neither gymnastics nor acrobatics. They actually all originate from classical Chinese dance.
In October, the International Classical Chinese Dance Competition will offer an opportunity to see all these techniques up close. The competition will be followed by a special Shen Yun performance at the State Theater in New Brunswick, NJ.
August 14, 2012