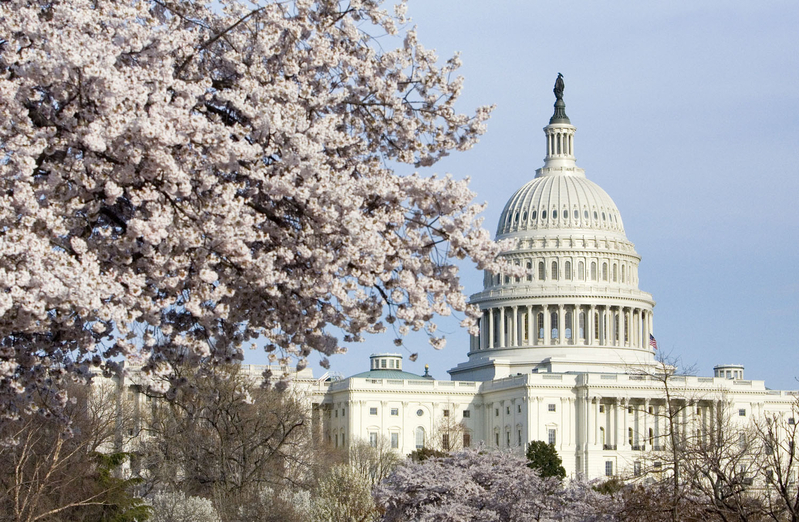 In Washington DC, A Taste of Japan
When we arrived at the nation's capital to perform at the Kennedy Center we were greeted by a pleasant surprise—an early Cherry Blossom Festival, and a centennial celebration at that.
I used to think cherry trees blossomed only in Japan. They certainly did not bloom in Washington, DC until 1912, when the Mayor of Tokyo, Yukio Ozaki, offered 3,000 cherry trees to the United States as a gift of friendship.
The first cherry trees were planted along the banks of the Tidal Basin in West Potomac Park. As the trees reach full bloom, the entire park transforms into a botanical exhibition of pink and white pigments.
Usually when I think of spring, I think of the spectrum between blue and yellow, especially emerald. I think of how fresh green sprouts emerge above the snow. But the cherry blossom scene has it the other way around—snowy white flowers on top and green grass on the bottom.
What a delight it is to see DC in its finest season.

April 11, 2012