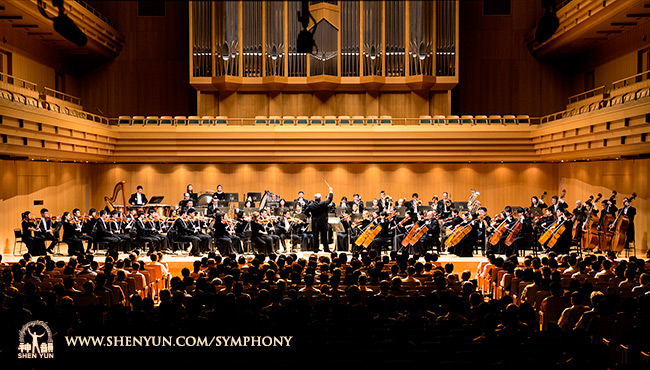 Don't Make Me Leave Japan
Hey there, Chani here. First of all, Happy Moon Festival! I'm so happy to be spending the "Chinese Thanksgiving" in Japan, especially since today also marks the beginning of our 2016 concert tour! Shen Yun Symphony Orchestra started its first Asia tour with two concerts in Tokyo today, and I'm honored to share the experience.
The Tokyo Opera City Concert Hall is my new favorite place to play. Long story short, I never thought it would be possible for a venue to calm my nerves, improve my playing, and boost my confidence—all in less than an hour of rehearsal! Not to mention help me fend off jet lag simply by making me so excited to play.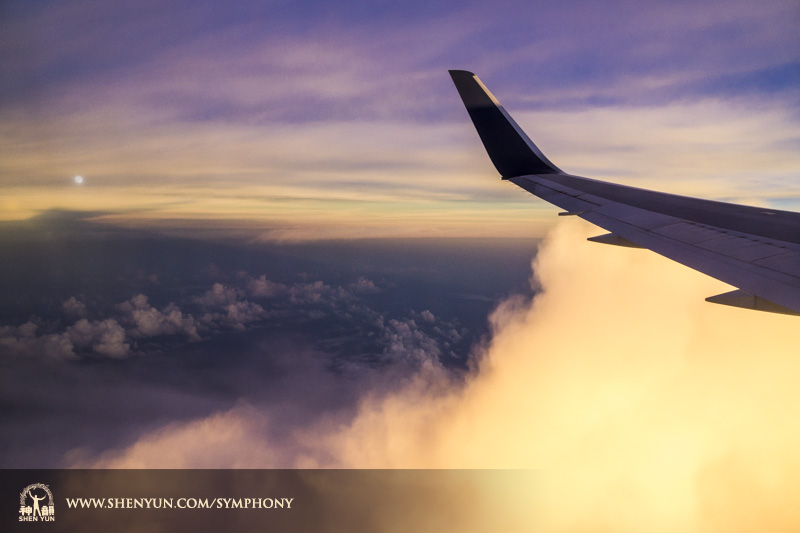 You see, having hit the tarmac not too long ago after a New York-Tokyo flight, I arrived at the theater a bit lackluster. But as soon as we took our seats on stage for the first time, I was filled with anticipation for making music.
The hall is made almost entirely of wood, which reflects a warm but powerful light that highlights the grooved, pyramidal ceiling and the magnificent organ that overlooks the stage. The aroma of wood permeates throughout—emanating an organic promise of beauty and sound. Walking on stage with my viola, I sensed a connection between the wood of the hall and that of my instrument. And as soon as I put my bow to its strings, true enough, it sure sounded happy to be there!
From the opening gong to the final chord, sounds from stage were beautifully transported to every corner of the cavernous hall. Inspired by our onstage rehearsal, I decided that every concert here must end in making the audience as excited to be sitting in the hall as we were to be playing there.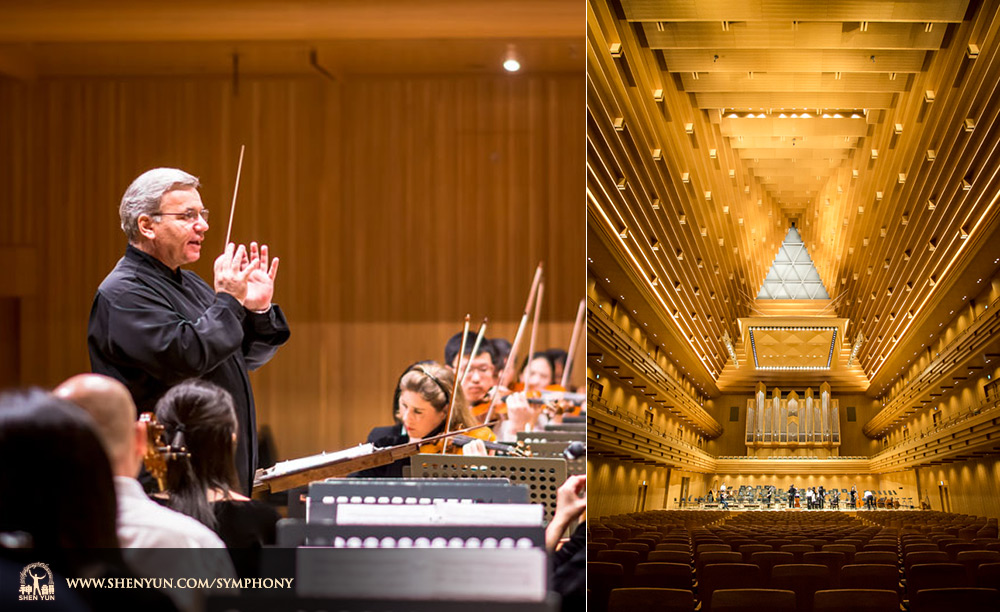 My favorite moment was right before the concert, when Conductor Milen Nachev looked at all the orchestra members and said: "We are here to give a message to the audience."
Double shows on the Mid-Autumn Festival in Tokyo—what better way to kick off the Symphony's first Asia tour?
In the spirit of "Thanksgiving," a big thank you to our hosts in Japan for making our Asia Symphony Orchestra premiere possible and for providing us the opportunity to play at one of the most prestigious concert halls in the world. And thank you Shen Yun for forging a gateway that celebrates traditional culture and inviting everyone in the world to join in.
The Symphony tour has just begun. I can't wait to start making music in Taiwan!

September 16, 2016