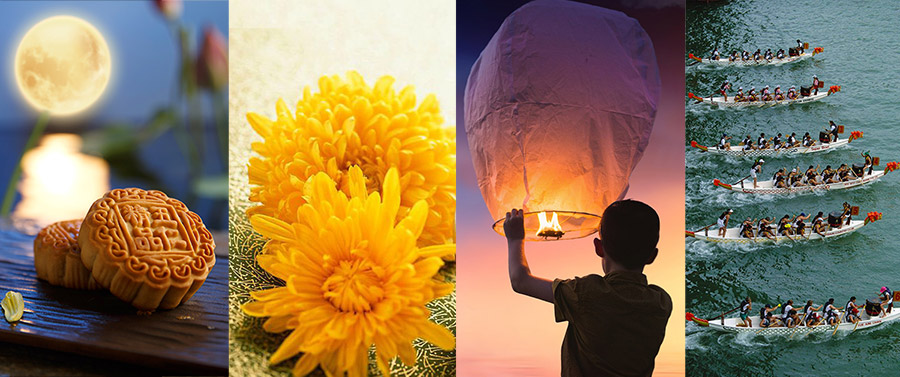 A Guide to Traditional Chinese Festivals
All of my life, I've marveled at the diversity and number of Chinese celebrations and festivals. Although from a Chinese background, I'm embarrassed to say, I still struggle to remember which one is which! Each tradition has its roots and origin, some dating back all the way to the beginnings of Chinese civilization.
Here are some of the most famous festivals and celebrations of the Chinese tradition:
#1: Chinese New Year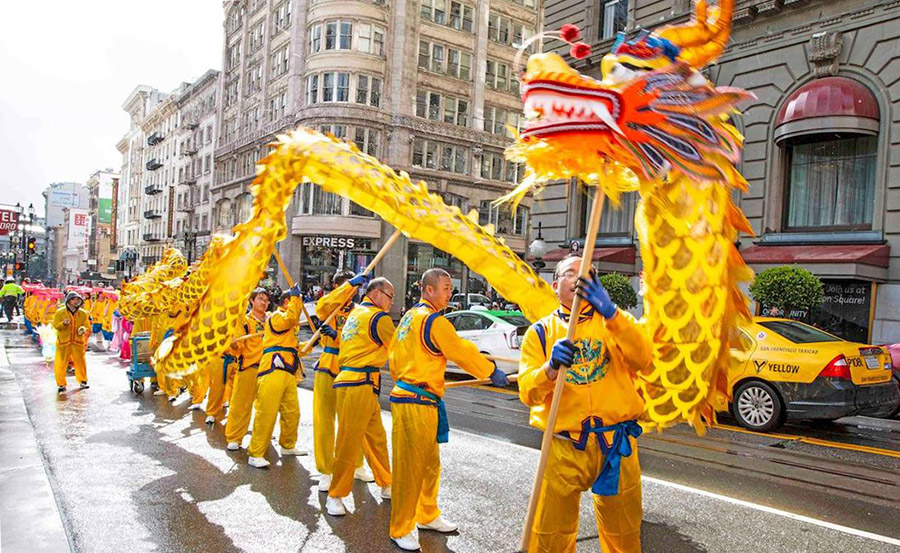 The Chinese New Year is a 15-day celebration that marks the beginning of the lunar calendar year. As such, this holiday is also called the Lunar New Year or the Spring Festival. According to legend, this celebration began over 3000 years ago during the Shang Dynasty (1600–1046 B.C.E.).
Back then, a beast named Nian (年) or "Year" was said to come out on Lunar New Year's Eve to harm people, destroy their property, and generally serve as a major nuisance. Eventually, the people discovered that Nian feared the color red, loud sounds, and fire. This is the reason why the color red and loud firecrackers are so prevelant during this holiday.
Nowadays, with the beast Nian taken care of, the entire family gathers together for a feast of epic proportions. Festivities include: fireworks, dragon dances, spending quality time with family and friends, feasting on scrumptious Chinese treats, the giving of red envelopes filled with cash (hongbao), and decorating windows and doors with red paper-cut couplets.
Also on this day, families get together to make and enjoy dumplings. Most people today associate dumplings with wealth and fortune, since they resemble the shape of ancient silver and gold ingots.
However, another origin story for dumplings says they were born out of the kindness of an ancient Chinese doctor who healed an entire village with his special ear-shaped dumpling recipe. Read the full story here.
#2: The Moon Festival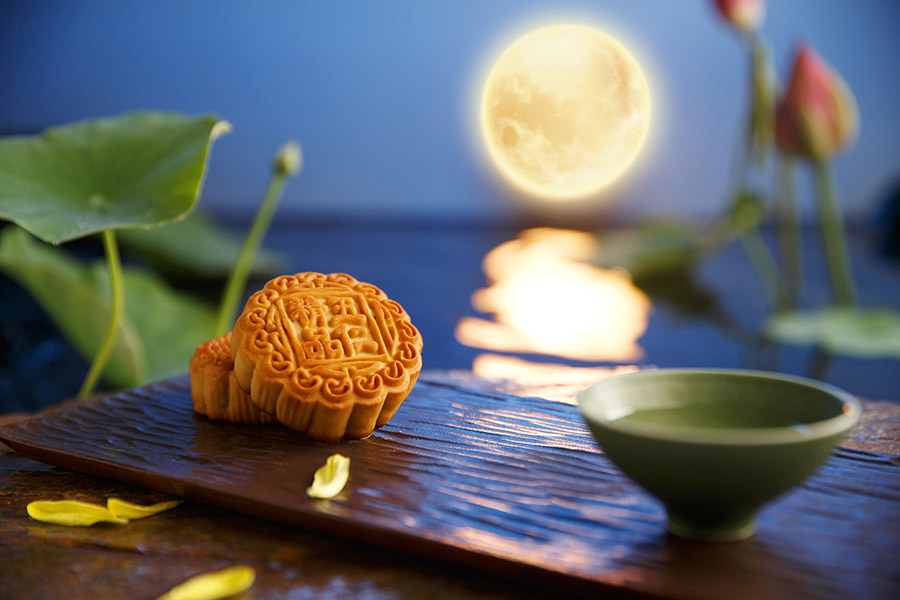 This is the greatest holiday of the Chinese autumnal season, when the moon is biggest and roundest, and families gather together Thanksgiving-style. Just replace the turkey with some mooncakes, light up some lanterns and fireworks, and enjoy time with family. Moon-watching is a must if the skies are clear.
There are several stories associated with this festival. One is the legend of the Chinese moon goddess Chang'e. To make a long story short, her husband found some immortality elixir, Chang'e grew impatient and drank the entire bottle, and ended up flying to the moon (with only a jade rabbit to keep her company).
Another story claims that the festival was actually inspired by an uprising against the Mongol rulers of the Yuan Dynasty (1280–1368 C.E.). During that time, group gatherings were banned to prevent potential uprisings. However, one rebel advisor, Liu Bowen, noticed that Mongols never ate mooncakes. He devised a plan to get permission to distribute thousands of mooncakes to Chinese residents in the city on the night of the Moon festival, ostentatiously to celebrate the emperor's longevity.
In reality, each mooncake was embedded with a message that said: "Kill the Mongols on the 15th day of the 8th lunar month!" Thus, a coordinated attack overthrew the government that night and established the Ming Dynasty (1368–1644 C.E.) under rebel leader Zhu Yuanzhang. Mooncakes attained national snack-food status for the festival ever afterwards.
#3: Lantern Festival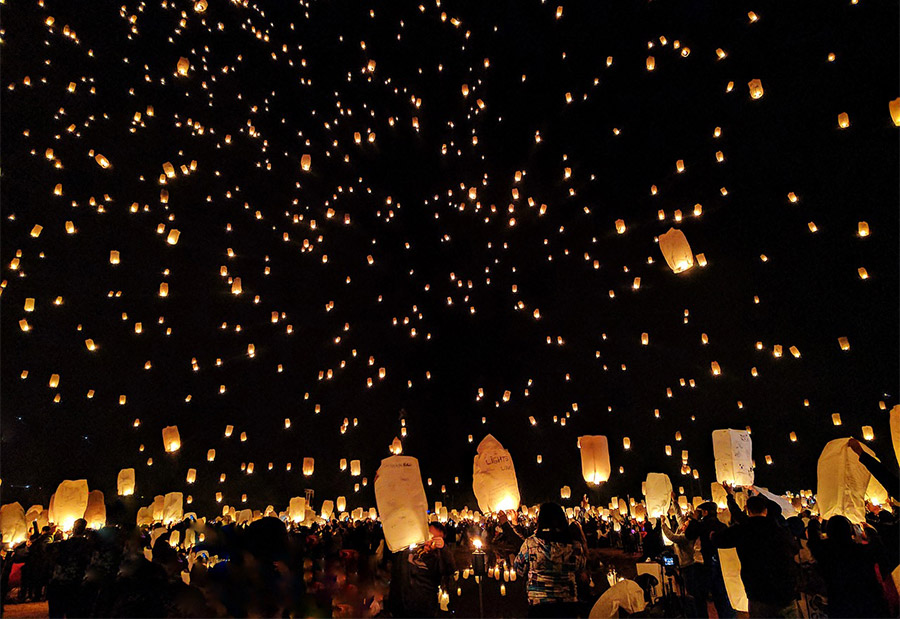 The Lantern Festival marks the end of Chinese New Year celebrations, on the fifteenth day of the new lunar year. On this day, families gather to eat food, decorate lanterns, and then release their mini hot-air balloons into the sky.
The origin of this festival dates back to the Han Dynasty (206 B.C.E.–220 C.E.) when Buddhist monks would hang lanterns on the 15th day of the lunar year in honor of the Buddha. This custom was observed by the general population and later spread throughout China and East Asia.
The more recent addition of the sky-floating lanterns is said to have come from the brilliant tactician Zhuge Liang (181–234 C.E.), who first used one of these floating lights to signal for reinforcements during a battle when his army was surrounded. Today, however, these lanterns are more of a symbol of the harmony between our world and the divine as they float ever closer to the heavens.
A special snack to eat during this festival would be the small glutinous rice balls called tangyuan. Shaped into perfect little spheres of joy and then boiled, these tasty treats are filled with fruit, nuts, or sesame, and symbolize wholeness and family unity.
#4: Dragon Boat Festival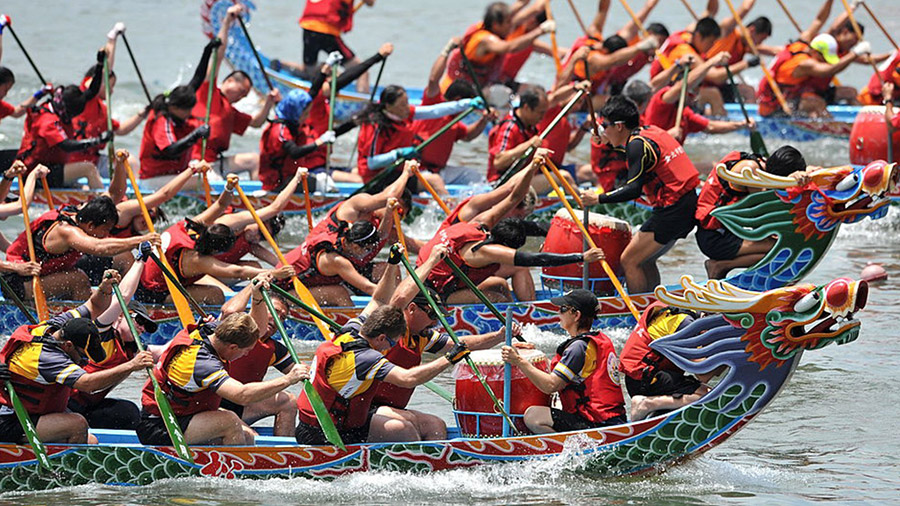 Occuring on the 5th day of the 5th month of the lunar calendar, the Dragon Boat Festival is one of the most upbeat and fun festivals in Chinese culture. Its origins, however, come from a story of tragic heroism.
Back during the Warring States period of the Zhou Dynasty (481–221 B.C.E.), an upright official named Qu Yuan lived in the state of Chu. When the King of Chu made an alliance with the powerful state of Qin, Qu Yuan was banished and accused of treason because he severely opposed the alliance. After 28 years, Qin broke the alliance and invaded Chu, prompting Qu Yuan to drown himself in despair in the Miluo River.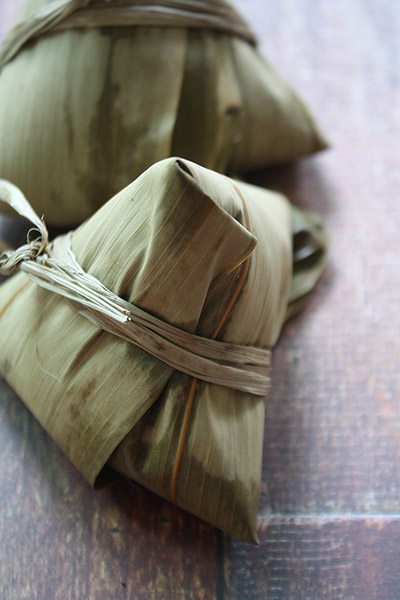 The local villagers admired him deeply and raced out in boats to save him or at least retrieve his body. This is said to be the origin of the dragon boat race. When the villagers couldn't find his body, they threw balls of sticky rice into the river so the fish could eat them instead of eating Qu Yuan's body.
Today, these delicious balls of sticky rice, known as zongzi, are an essential part of any Dragon Boat celebration. This tasty Chinese dish is made with balls of rice stuffed with different fillings then wrapped in bamboo leaves.
---
BONUS: Here are a couple of the less commonly known festivals in traditional Chinese culture.
#5: Qing Ming Festival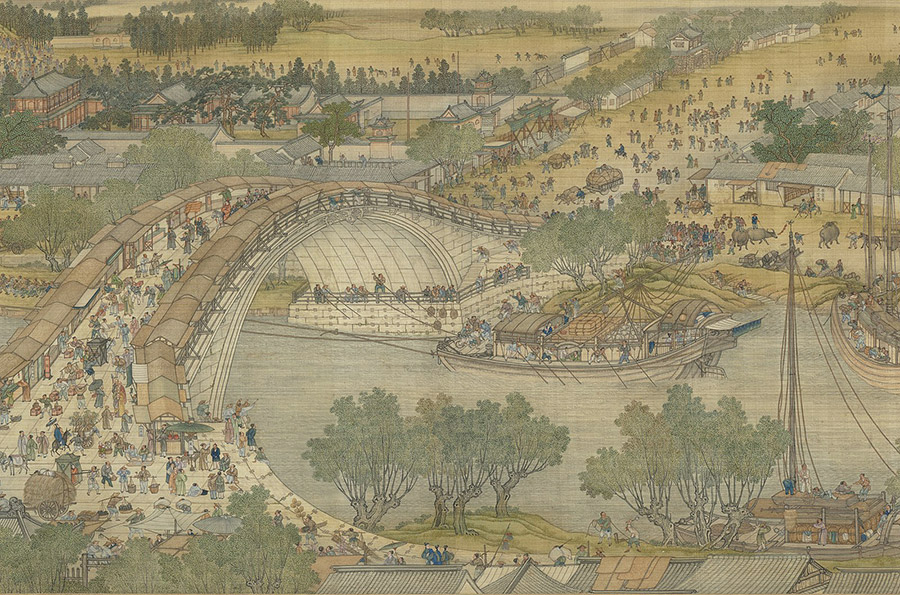 The Qing Ming Festival, also known as Tomb-Sweeping Day in English, is celebrated on the 15th day after the Spring Equinox (either April 4th or 5th of a given year).
The origin of this festival dates back to China's Spring and Autumn period around 650 B.C.E. A prince named Wen was exiled in his childhood to avoid religious persecution. He had a loyal attendant by the name of Jie Zitui who was always by his side.
Nineteen years later, Prince Wen successfully returned home and succeeded the throne. He rewarded his many attendants who remained by his side, with one exception: his most loyal attendant Jie Zitui. Jie Zitui chose to silently live in a remote mountain and not ask for any rewards. When Emperor Wen finally felt guilty for his actions, he went to the mountain to find Jie Zitui. When Jie refused to see him, Emperor Wen set fire to the mountain to coax him into coming down.
Jie, however, still did not come down and he hugged a willow tree until his death. Emperor Wen felt so full of regret that he decided in order to commemorate his former loyal attendant, he would set this day as the Hanshi Festival which is now known today as the Qingming Festival.
On this day, families would get together and pay respects to their ancestors. People would sweep the tombs, remove any weeds, and lay fresh soil to the graves. Other activities include offering wine or food, burning incense, and offering or burning joss paper (spirit money).
In modern China, where traditional culture and beliefs have been eroded by decades of communism, this festival was banned for its promotion of traditional values. Only in 2008 was the ban lifted, allowing people to once again pay their respects to the past.
#6: Double Ninth Festival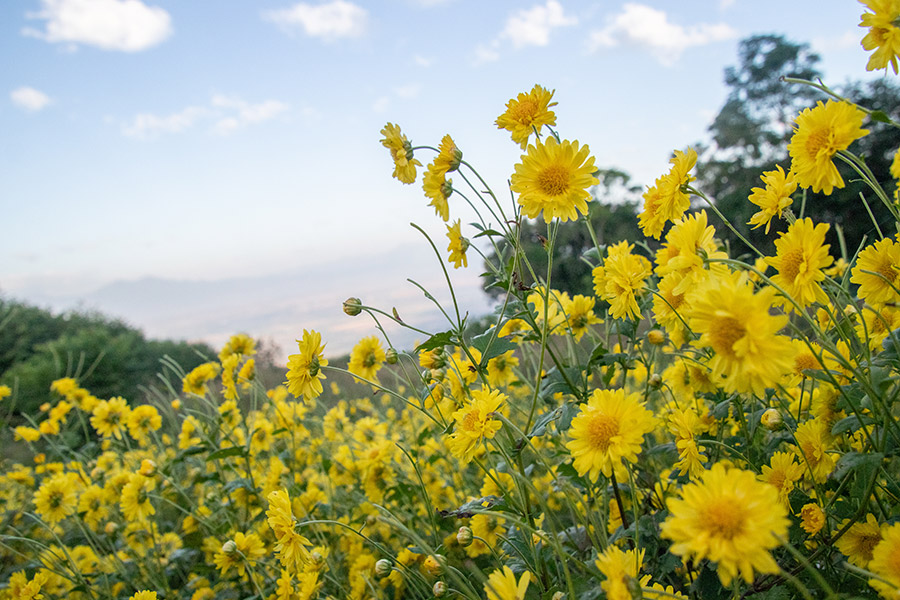 This festival has two other names: The Chongyang Festival and the Senior Citizens' Festival. This holiday is a tradition for maintaining good health and vibrancy, while also taking the time to visit the great outdoors in the crisp fall weather.
Various sources trace this holiday to the story of Huan Jing, a man who believed a pestilence was coming on the 9th day of the 9th lunar month.
The book I Ching considered the number "nine" to be a yang number in the theory of yin and yang, and the 9th day of the 9th lunar month was a potentially dangerous date because of excess yang energy.
To avoid disaster, he told his family members to climb a hill with zhuyu (dogwood) sprigs and drink chrysanthemum wine.
Dogwood (Cornus officinalis to be exact), with its strong fragrance, was said to drive away evil spirits; chrysanthemum blossoms promoted longevity. Both plants were said to have cleansing qualities and the ability to cure illnesses.
The family obeyed and did not return to the village until evening, when they found all their livestock dead. Huan Jing found out from his teacher, a cultivating Taoist, that the animals had died in place of his family.
Following in the footsteps of Huan Jing, on this day people drink chrysanthemum tea and search for the nearest mountain to climb. If there's no mountain nearby, you can always eat some chongyang cakes instead, since the Chinese character for cake, gao, is a homophone for height.