Magnetic Moments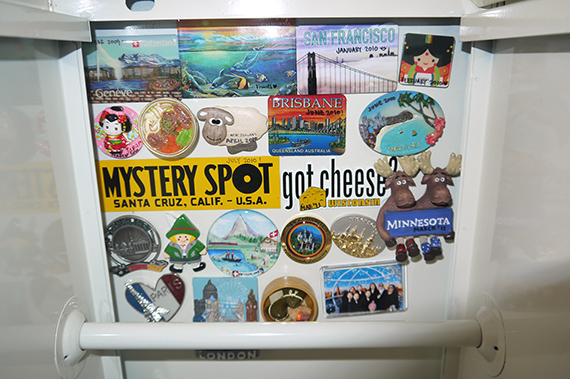 I have the world in my locker—the world that I have seen. Sometimes, I visit it before stepping into the dance classroom.
As I open the locker door, dangling from the ceiling is a constellation of magnets, trinkets I collected during my travels across the globe.
Two moose from Minnesota, and a cross-eyed sheep from New Zealand; the Eiffel Tower from Paris, and Big Ben from London; a girl wearing a kimono, and a mischievous little leprechaun; Chinese tamales from Taiwan, and a block of cheese from Wisconsin. Each have stories to tell, and memories that stick—literally.
I have the world in my locker, but I am still missing a piece. I need a magnet from China, then my world will be complete.

Alison Chen
Contributing writer
August 24, 2012