The Fantabulous Fan-Shen
The other day, I was reading an article on our website—7 Differences Between Ballet and Classical Chinese Dance. And as I went through the section describing techniques, I realized that my all-time favorite special classical Chinese dance technique had been neglected! And so, I think it's about time to properly introduce the "fan shen."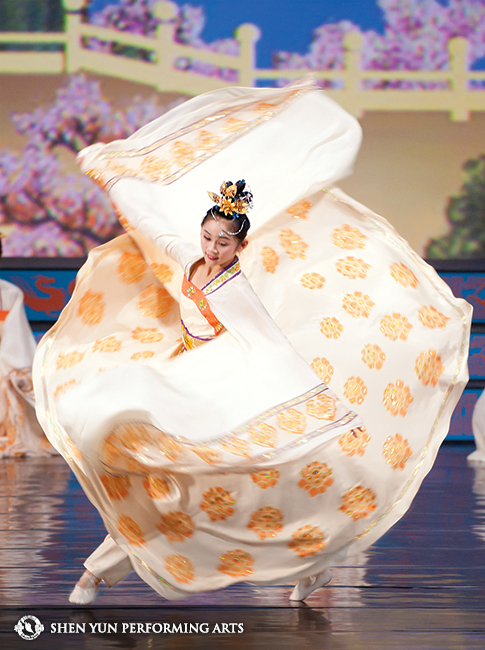 Classical Chinese dance boasts a wealth of techniques, from leaps and bounds to spins and flips. Its jumps require both lightness and explosive strength; its spins include all sorts of postures, and its high-flying tumbling techniques are enough to leave Newton tongue-tied.
Among these techniques is a category still new to the Western world—and still exclusive to classical Chinese dance. You could call it a spin, but the body is tilted; some have translated it as a flip, but it's not a tumbling technique. And yet, even though this technique doesn't have a fitting English name, it's one of the most commonly used classical Chinese dance moves, and it often appears in our Shen Yun performances.
And so it's time I did this technique, called fan shen, a little justice.
The fān shēn (翻身), is pronounced FAHN-shen, and literally means "turning over the body." Not only is it a special turning technique, the dancer also has to keep the torso tilted while stretching out both arms on a vertical plane. Done properly, the dancer should resemble a whirling electric fan, and everything becomes a blur. And, because we female dancers use it so extensively, the fan shen is usually at the top of our technique-to-do list.
I love fan shens for their versatility: they can be slow or swift, mobile or stationary. For starters, there's the basic dian bu fan shen (點步翻身), in which you keep turning in one spot. Another kind is the xi tui fan shen (吸腿翻身), which is spinning while balancing on one leg (almost like a flamingo).
There's also the tan hai fan shen (探海翻身)—extending your back leg and then slowly flipping over to the side. With the chuan fan shen (串翻身), you add a little skip to your step and torpedo your way across the stage. On top of that, you can even throw in a jiao tui beng zi(絞腿蹦子)—that's when you rotate a full circle while being completely airborne AND lopsided.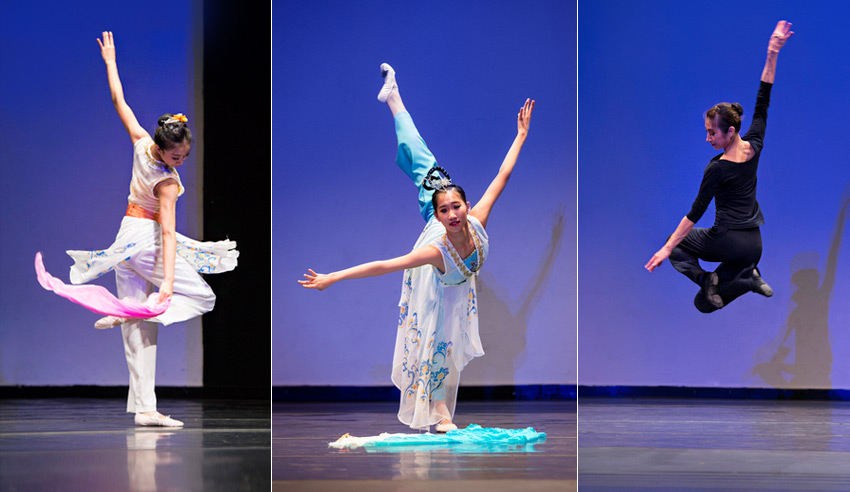 Fan shens are wonderful for bridging almost any gap between different movements, postures, and techniques. They are like the conjunctions of classical Chinese dance—almost as common as ifs, ands, or buts. But, and if that's not enough, fan shens are great for displaying the versatility of skirts, sleeves, and ribbons, transforming dancers into swirling discs of color.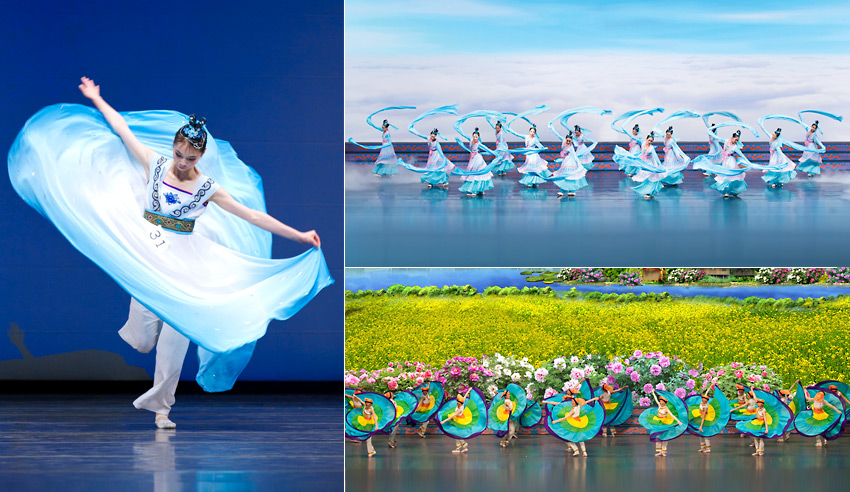 The best thing about fan shen, though, is that, in a nutshell, it delineates the geometry of classical Chinese dance. Classical Chinese dance is such a well-rounded art form—almost every movement follows a circular path—and if any one technique could outline its beauty, I'd vote for the fan shen.
Want to see more fan shens in action? In this behind-the-scenes video, principal dancer Angelia Wang gives a little intro to this technique. You can also look for fan shens here.

Alison Chen
Contributing writer
April 25, 2015