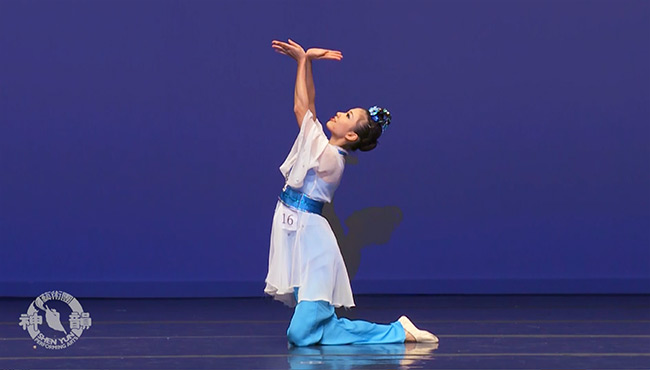 Blossoms and Blades in the Palm of Your Hand
Introducing two classical Chinese dance hand gestures to have ready at your fingertips. No smartphone necessary.
A Delicate Duet
Remember the Orchid Palm that blossoms from the dancer's fingertips? Well, when a pair of orchid palms come hand in hand, they'll spin off into a lovely floret duet. This is called "xiǎo wǔ huā" (小五花).
All you have to do is:
Form the Orchid Palm (here's a quick refresher course) with both hands, then press your wrists back-to-back.
Place your wrists back to back, so that your knuckles face each other and your elbows are pointing out.
Roll the back of the right hand over the back of the left hand.
Then, bring the base of the thumbs together.
Keep rotating the hands until the inside of the wrists (where you see the veins) touch each other. The hands should form a V-shape at this point, with fingers pointing up.
Keep rotating until the left hand is on top.
This is the tricky part: slowly rotate the thumbs in so that the knuckles again face each other and palms and elbows face out.
Repeat from step 2, if you wish.
Rather than a circular motion, you might find it helpful to think of it as a figure-8.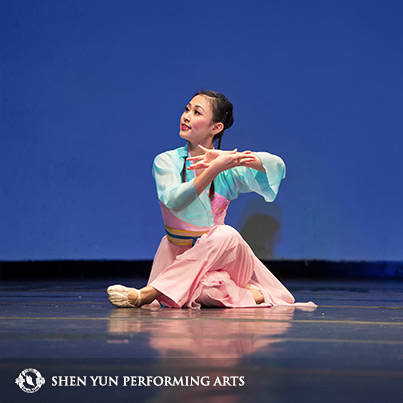 The xiǎo wǔ huā also works counterclockwise. Just put it all in reverse!
And as a traditional Chinese saying goes: nán zuǒ nǚ yòu (男左女右), or "man left, woman right." So let your left hand swing its partner round and round!
Straight to the Point
Now here's a finger form that arms you with instant weaponry. Jiàn zhǐ (劍指), or "sword fingers," can come in handy for duels on the fly—but purely those of artistic nature. They won't protect you late at night outside a 7-11.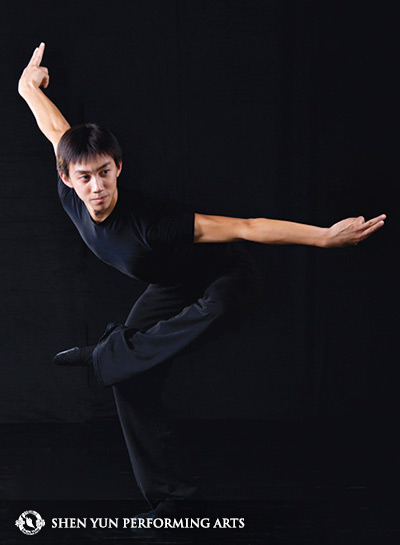 Quite simply:
Point with your index and middle fingers together.
Press your thumb to your ring finger and pinky, and you've got… sword fingers!
Jiàn zhǐ are less commonly used than the Orchid Palm, and are typically reserved for portraying characters proficient in martial arts.
In this year's performance, you can see this gesture at the very last moment of Monkey King and the Dragon Palace, when the Dragon King is about to lose it with his turtle servant (read story).
Most of the hand gestures are quiet simple, and yet they add a layer of subtle precision to the dance. They also illustrate how classical Chinese dancers always perform using their mind, body, and soul—down to the tips of their fingers.

February 21, 2016