Shen Yun Reviews: Shen Yun Inspires Former State Legislator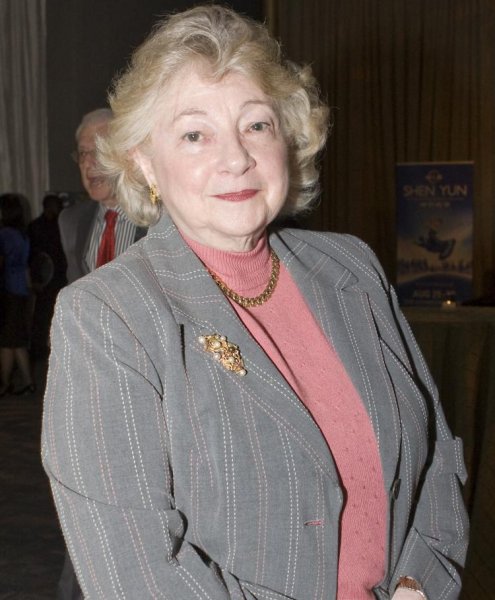 Ms. Adrienne Mandel, Member of the Maryland
State House of Delegates from 1995-2007.
(Andrea Hayley/The Epoch Times)
WASHINGTON—Ms. Adrienne Mandel came all the way from Silver Spring, Maryland, to D.C. on a beautiful late summer evening to see Shen Yun Performing Arts on its opening night at the magnificent Kennedy Center Opera House on Aug. 25.

Ms. Mandel, a Member of the Maryland State House of Delegates from 1995-2007, said it was her first time seeing Shen Yun, but it won't be the last.

"I was enthralled, totally enthralled by the combination and the meshing of beautiful music and just ethereal dance, and the technology of the multimedia presentation, and it all came together with a very moving message. And to me the message was as important as what carried the message forward," she said.

"And I was very moved by it," added Ms. Mandel.

The New York-based Shen Yun presents true, authentic Chinese culture to its audiences, with the purpose of reclaiming and renewing a divinely rooted human culture.

Shen Yun shows are comprised mainly of large-scale choreographed classical Chinese dances, featuring spectacular costumes and staging, alongside a digitally animated backdrop, and a live orchestra. Many of the performances highlight spiritual themes, and man's relationship to the divine.

Presented in part by the Falun Dafa Association of Washington, D.C., Shen Yun programs include the truth about the persecution of Falun Dafa in China.

Falun Dafa is a spiritual discipline involving gentle, slow moving exercises, meditation, and a universal teaching of Truthfulness, Compassion and Forbearance.

"Spirituality is essential to everyone's life. No matter what faith one follows, the idea of truth and honesty and all the values which all the faiths hold dear, should be incorporated in everyone's life, should not be suppressed." said Ms. Mandel.

"It was very emotional for me to see that one piece of violence and repression on people," she added.

Ms. Mandel says she is familiar with the plight of Falun Gong practitioners, and is deeply saddened by the Communist Party's oppression of the group, particularly its refusal to allow "a spiritual connection with its people."

Last year, Shen Yun's three touring companies performed hundreds of shows throughout Europe, parts of Asia, Oceania and North America. Everywhere Shen Yun travels, they are received with great acclaim.

"I would say it's phenomenal, fantastic, and awesome! Also very inspiring, VERY inspiring. I'll carry that message. Thank you!"

Shen Yun Performing Arts performs at the Washington D.C. Kennedy Center Opera House from Wednesday Aug. 25, to Sunday, Aug. 29, with evening and matinee shows. For more information, visit ShenYunPerformingArts.org

The Epoch Times is a proud sponsor of Shen Yun Performing Arts.
August 26, 2010