New York Royalty and Celebrities at Shen Yun's Lincoln Center Shows
DAVID H. KOCH WATCHES SHEN YUN AT DAVID H. KOCH THEATER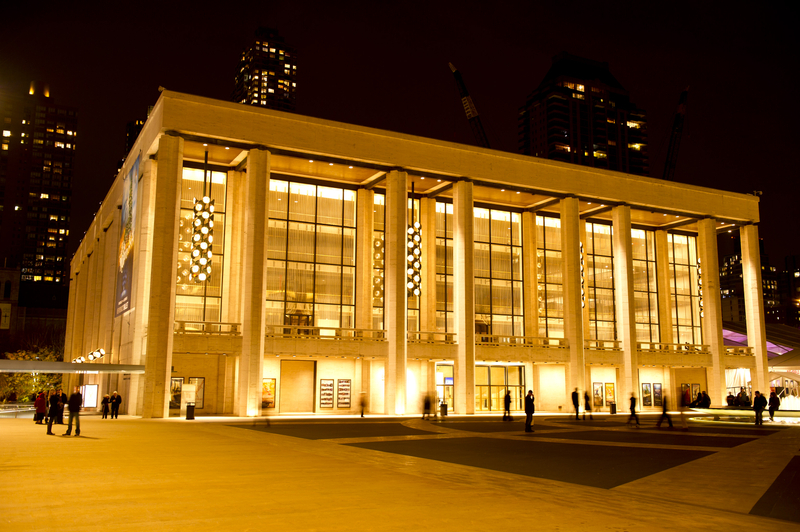 Shen Yun Performing Arts Touring Company returned to Lincoln Center's David H. Koch Theater for a seven-show run, April 18, with New York's royalty, corporate elite, and celebrities in the audience.
David H. Koch watched Shen Yun at Lincoln Center April 19. The executive vice president of Koch Industries donated $100 million to New York City Ballet in 2008 for its renovation of the New York State Theater at Lincoln Center. It was then renamed David H. Koch Theater.
Celebrities Partake in Shen Yun
Jessye Norman, one of the world's most celebrated opera singers, watched Shen Yun Performing Arts on the evening of April 20.
The next afternoon, actress and producer Meg Ryan was in the audience with her adopted Chinese daughter for Shen Yun's matinee.
Burmese Princess: Shen Yun A Global Phenomenon

Princess of Burma Ying Sita attended Shen Yun's opening night at Lincoln Center, April 18. She is the daughter of Prince Shwe Thaike, the first president of the Union of Burma, and Princess Hearn Hkam. After General Ne Win seized power in 1962, the princess sought asylum in Thailand and later came to the United States.
"I think this is a worldwide thing," she said after the show. "It is going all over the place. It is lovely ... I think all over the world, it will be very popular."
Russian Countess: 'I Wish You all of the World'
Countess Nicholas Bobrinskoy, whose late husband was the great-great-great-grandson of Russia's Empress Catherine the Great, watched Shen Yun April 20.
"This is my second time at Shen Yun and I'm beginning to understand it, because the first time you're just flabbergasted by the beauty of the dance," Countess Bobrinskoy said.
"The beauty of the Shen Yun dancers and their technique is unbelievable. I watch with a very critical eye because I studied ballet so I know what it entails and what I see is... I just can't believe it."
"I have never lived in Russia because I wouldn't have lived. It's exactly the same thing as is in today's China… You see the battle of the evil and the good," said Countess Bobrinskoy. "And I know the good will eventually win. So I hope you win. I hope you win. And I wish you all of the world. Thank you."
April 24, 2012