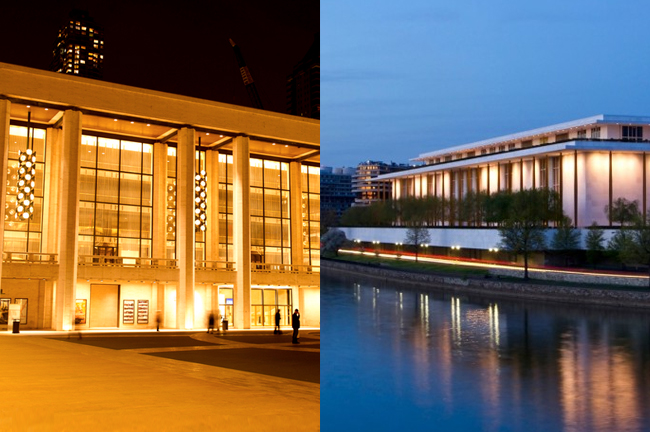 Shen Yun Heads East on Presidential Tour
NEW YORK PERFORMANCES BEGIN TOMORROW!
Over the next three weeks, Shen Yun Performing Arts returns to two of its favorite theaters—New York's Lincoln Center, and Washington's Kennedy Center.
These beautiful venues, among the country's most prestigious, have regularly seen full houses for Shen Yun shows the last few years. While, many returning fans eagerly await this year's all-new production, Shen Yun performers are just as excited about the reunion.
"Every year I play a different bald, bearded lunatic with supernormal powers and godlike strength," said Principal Dancer Rocky Liao. "The New York and D.C. audiences seem to love these characters, and this year I go all out—they won't be disappointed!"
Shen Yun will begin the tour of theaters named after presidents at Lincoln Center's David H. Koch Theater. Last year, the philanthropist loved Shen Yun at his namesake theater.
"It's inspirational—it put me in a good mood," said David H. Koch. "It's obvious that there's a lot of people in New York City who like this entertainment."
The 10 shows at Lincoln Center begin Friday, Jan. 10, and run to Sunday, Jan. 19. The company will then head south on I-95 to perform seven times at the Kennedy Center from Tuesday, Jan. 21 to the Sunday, Jan. 26.
These performances will feature top artists such as Liao (who calls Washington home), Shen Yun's poster girl Angelia Wang, soprano Geng Haolan, and erhu virtuoso Qi Xiaochun.