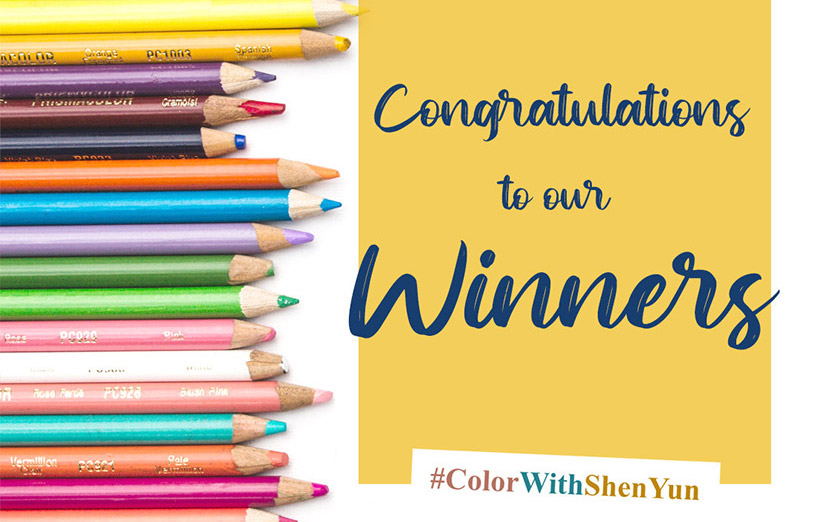 Competition Winners: #Color With Shen Yun
The results are in for our first-ever coloring competition!
We had hundreds of submissions from all over the world, and it was a tough choice for our panel of judges. After careful consideration though, we now have three winners.
First, let's take a look at the stats:
Number of submissions: 300
Number of participants: 95
Countries represented: USA, Canada, China, Taiwan, Japan, Korea, Malaysia, Vietnam, Germany, and Slovenia.
Contestants downloaded from the Shen Yun Shop website drawings of their favorite characters from Journey to the West—Monkey King, Pigsy, Dragon King, Princess Iron Fan, and others—and colored them in. Entries submitted to the competition were judged based on their precision, choice of color, and overall fun.
The competition had three age groups, with each bracket's winner receiving a $100 gift certificate to Shen Yun Shop.
And now, the prizes go to… (drum roll)…
Ages 10 and Under:
Abigail Prion, 8, USA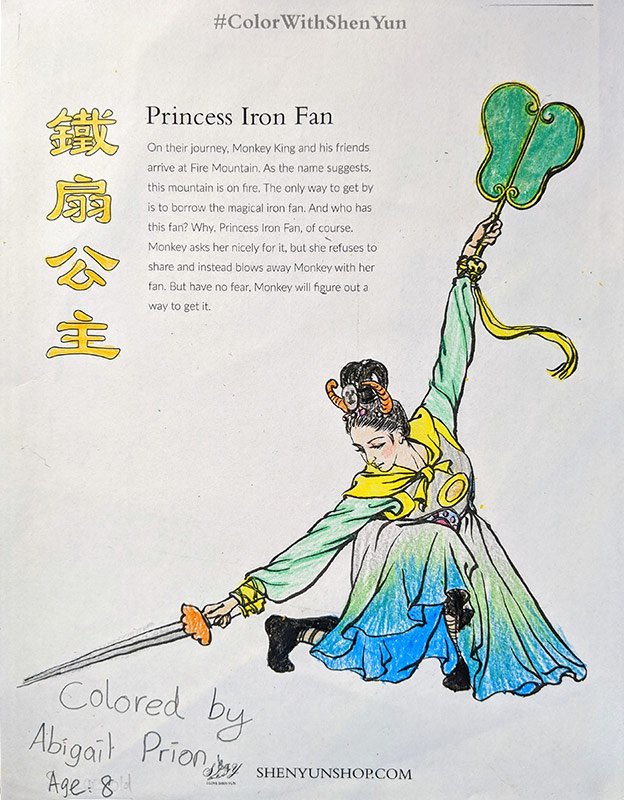 Ages 11–17:
Dinghan Guo, 12, USA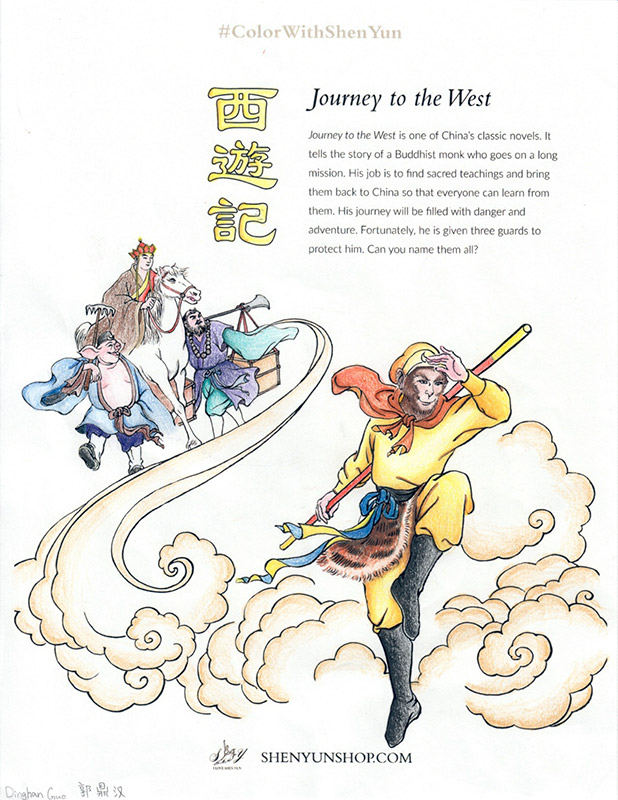 Ages 18 and Up:
Xuan Zang, 22, China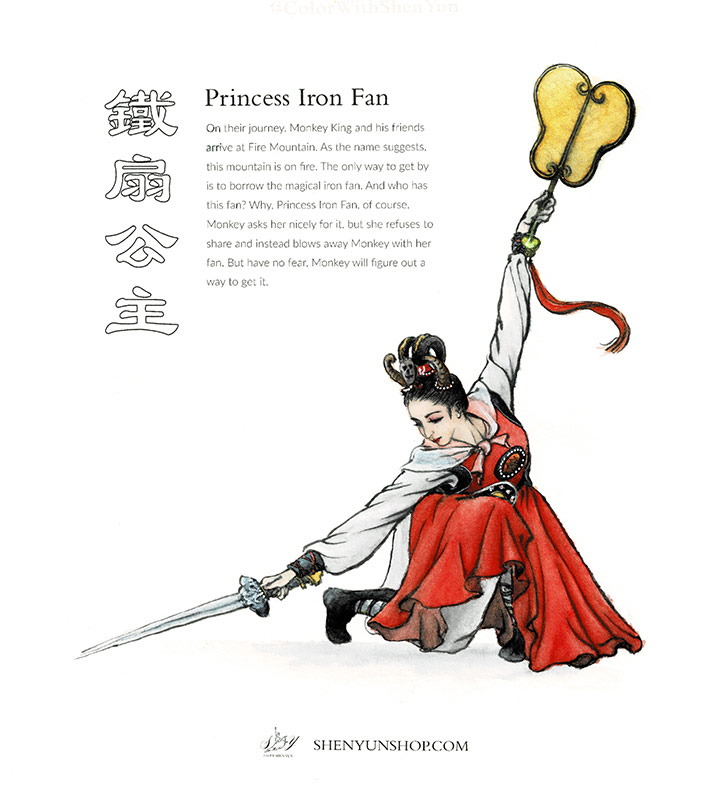 Congratulations to our three winners! And a big thank you to everyone who sent us a submission. Your colorful efforts did not go unnoticed. We really had a tough time choosing only three.
Just for fun, here are runners-up for each age group:
Great job everyone!
Here's some of the feedback we received from our participants:
"By coloring the pictures, the adult can guide their kids to study traditional values, about fairies and ancient stories which brought lots of insight and meanings."
— Pham Thuy, Vietnam
"Through coloring, my child learned more about each character in the Journey to the West, and some coloring techniques. We enjoyed this meaningful activity. It brought light to our summer, especially when the children spend more time at home nowadays."
— Susanna Prion, San Francisco
The competition is over, but the coloring activity sheets, and their accompanying stories, are still available for free download at Shen Yun Shop.
If you're looking for even more coloring adventures, and want to share this enriching activity with your family, check out the Monkey King—A Coloring Book, available here. This is where all the drawings originally came from.
For more summer fun and gift ideas, visit Shen Yun Shop.