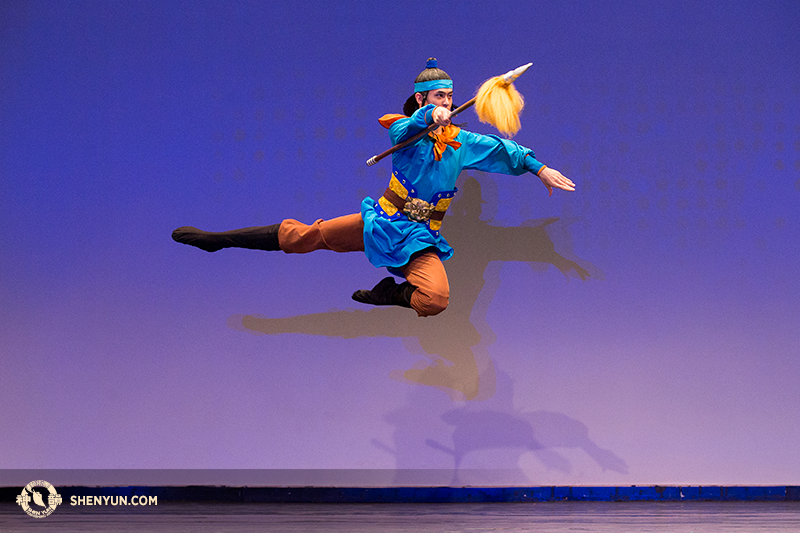 Meet Principal Dancer Kenji Kobayashi
Japan—with its beautiful scenery, rich cultural heritage, clean environment, and incredible cuisine—is one of Shen Yun performers' favorite countries to visit on tour. This season marks our 12th year visiting the Land of the Rising Sun. And our itinerary includes six Japanese cities from January 16 to February 5.
And so we thought this would be the perfect time to introduce you to one of our Japanese-born stars, Principal Dancer Kenji Kobayashi.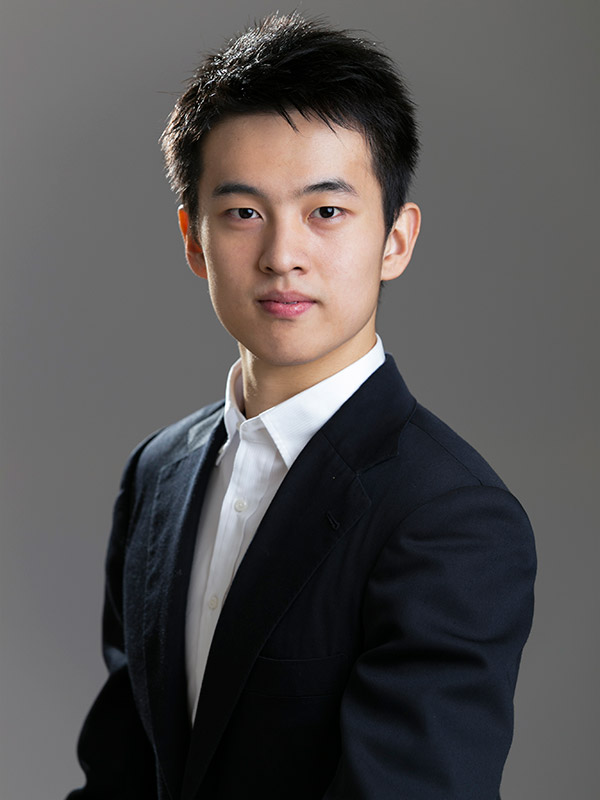 Kenji Kobayashi
To begin with: Kenji Kobayashi has been with Shen Yun since 2010. His hometown Tokyo is his favorite city on tour. Though greater Tokyo is the most populated metropolitan area on Earth, he finds the atmosphere calming because it always feels good to be at home.
In 2016, Kobayashi won first place in the adult male division of New Tang Dynasty Television's International Classical Chinese Dance Competition. In the Shen Yun production, he most enjoys portraying interesting characters, especially humorous ones like Pigsy from Journey to the West.
Kobayashi's favorite dishes are (Japanese, of course)—tsukemen (dipping noodles), thick ramen in tonkotsu (pork) or gyokai (fish) broth, and Kobe beef or beef tongue yakiniku (Japanese-style barbecue). But he also noshes many bananas throughout his day of dancing and training because of the fruit's numerous virtues.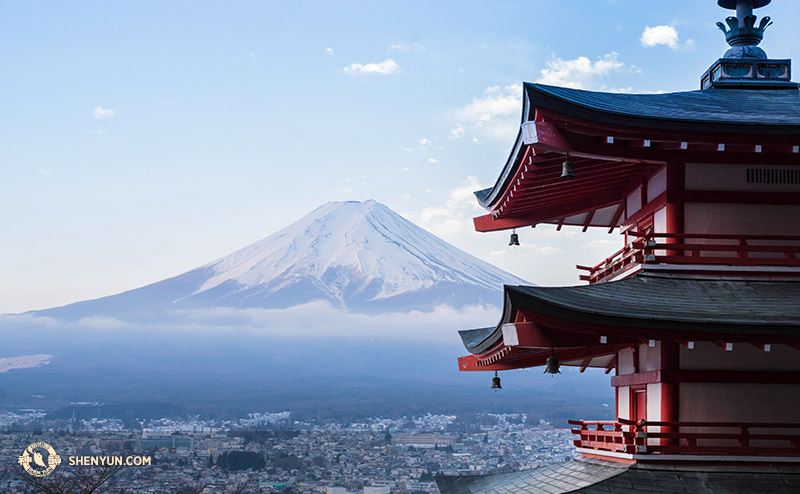 On tour, whenever he has the chance Kobayashi loves to go exploring with his camera. "It makes me happy," he says. And his amazing photos like this one of Mount Fuji are routinely featured in ShenYun.com's photo galleries.
Recent lead roles: Monkey Battles Warlock (2018), In a Modern Temple (2018), Monkey King at Fire Mountain (2017)
Kenji Kobashi says: Of all the characters I've ever portrayed, the one that I find most interesting and enjoyable is Pigsy! He's Tang Monk's second disciple in the classic novel Journey to the West.
Pigsy can be so lively, yet so lazy—a contradicting character. In honesty, he's only lively when he sees delicious food or beautiful women, like the goddess of the moon [Chang'e]. His character flaws—gluttony and lust—create humor in the original novel and in our Shen Yun dance pieces, too. And, of course! There's another situation when Pigsy goes all out: when he's showing off. Although he usually fails miserably, at least in all the pieces where I've had his role—which is kind of sad, I must say. He has never succeeded in getting any good food either. In the end, it always gets swiped away by Monkey or is a hoax transformed by evil fiends. And Pigsy is constantly getting tricked by, again, either Monkey (all in good fun) or demons.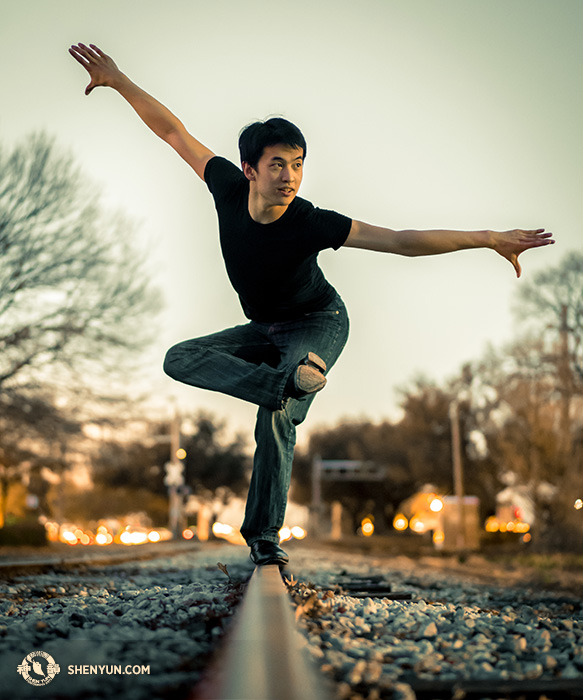 Pigsy really is lazy. At every possible chance to rest, he's always the first to plop down and before you know it, he's asleep. Pigsy always needs a break, but when monsters or demons arrive on the scene, Pigsy's always the first to run. That's right. His motto is: If you can't beat them, outrun them.
Despite the fact that Pigsy sounds like such a goofball, he's still quite challenging to portray. In Asia, he's a household name. Everyone has a mental image of what they think Pigsy should be like, just as they have for Monkey. So it's really hard to depict the perfect Pigsy, the one that'll suit everyone's taste. When you're trying to be Pigsy, every move you make, especially the way you walk, determines how realistic your portrayal is.
I've distilled his signature gait to a sort of waddling with my stomach sticking out. I've also tried to imagine his habits: how he would eat, how he would drink, what he would be like when he's feeling happy or sad. Sometimes, I try to look for some Pigsy-feel in my daily life, because the more I experience him off stage, the easier it is to remain in character on stage. That way, I don't feel like I'm just an actor; I feel like Pigsy himself, and that I'm inside Journey to the West. Especially now that Monkey and I have gotten comfortable messing with each other, Pigsy's character feels really familiar, and it feels more and more natural to be him.
I've played this role for several years now. Maybe I've gotten an overdose, or maybe it's become pure habit, but sometimes I unconsciously walk or act like him in normal life or while portraying other characters. Choreographers and fellow dancers have also told me that sometimes my dancing has a bit of Pigsy in it. So now I have to make sure to save my Pigsy for only when I'm Pigsy!
Check out Best of Japan—photos taken on Shen Yun tour.
Elite magazine: A Soul-Stirring Art
|Shen Yun Principal Dancer Kenji Kobayashi