Unveiling Our 2019 Campaign Image
Around Shen Yun headquarters, our new 2019 poster acts as a beacon of inspiration for everyone working hard to create the next season's program. And now we're sharing it with you, our fans.
Soon you'll be seeing it on billboards around the world, in the marquees of theaters and opera houses, and finally on the cover of the program book you'll get to bring home.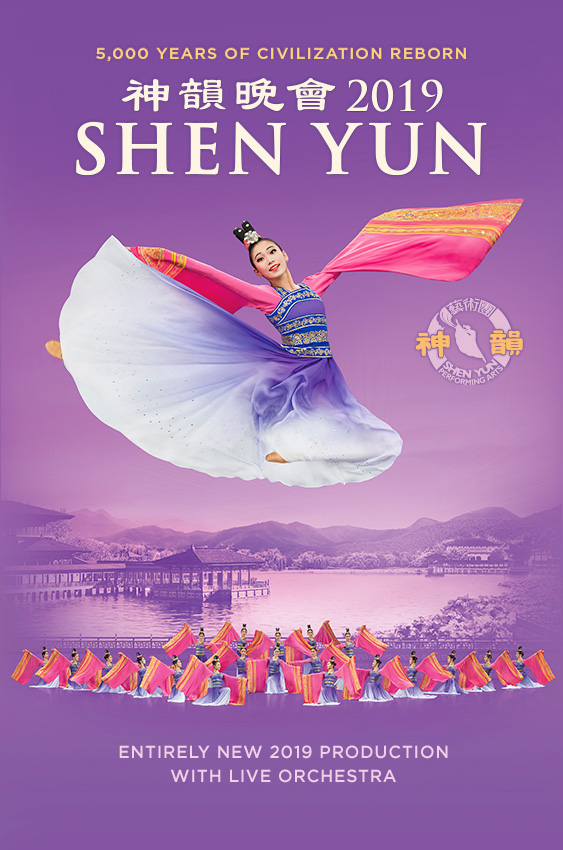 The magenta-lavender theme is brought to life by a dancer in a sweeping dress. Over a thousand years ago, this was the majestic style that matched perfectly with the aesthetics of China's Golden Age: the Tang Dynasty (618–907). During these prosperous times, royal and noble women loved to wear such ornate billowing gowns to attend ceremonial events.
But did you know that this ancient fashion trend is said to have come from the divine beings of Chinese lore? Legends describe the Middle Kingdom as a divinely inspired civilization with many aspects of traditional Chinese culture—including attire—said to have come from the heavens. Throughout the millennia, a unique style of dress was bestowed upon each dynasty for its people to call their own.
The Shen Yun 2019 campaign image features principal dancer Michelle Lian. A native of Taiwan, Lian is in her sixth season at Shen Yun Performing Arts. Between rehearsals we caught up with the upbeat dancer.
"The whole team at Shen Yun—choreographers, composers, dancers, designers, technical staff—everyone's been busy since June working on the new pieces," Lian said. "Some are hilariously funny, some really exciting, some inspiring and touching."
"We still have a lot of work to do, but I can't wait for when the polished product will be ready to meet the audience. I hope it can help more people understand traditional Chinese culture."
The Shen Yun 2019 tour schedule is quickly filling up. Check our tickets page to find the city closest to you.