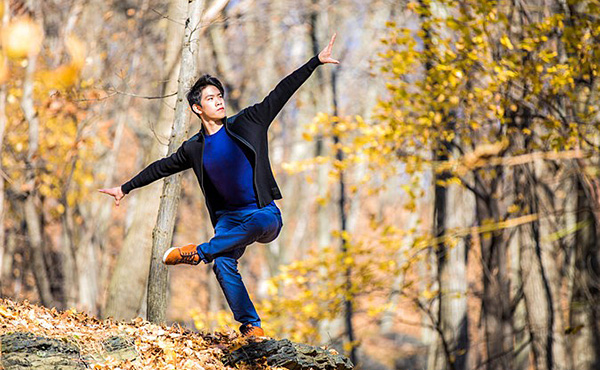 From Warsaw to New York, a Search for Traditional Chinese Culture
BY THE EPOCH TIMES
It's late, but Piotr Huang is still training. The world tour is one month away and he doesn't have all the details perfected yet in his mind. He runs, leaps, and drifts in the air. As his body twirls, defying gravity, his legs glide into a split.
Huang is an acclaimed classical Chinese dancer from Warsaw, Poland.
He is currently a principal dancer at Shen Yun Performing Arts, a New York-based classical Chinese dance company that tours the globe. Huang was preparing for a five-month tour that began on Dec. 22.
The group travels across five continents, performing at venues such as Lincoln Center in New York, the Opera Palace in the New National Theatre in Tokyo, and the Palais des Congrès de Paris.
Shen Yun's mission is to revive and celebrate 5,000 years of Chinese civilization, a mission that is particularly poignant for Huang.
He had a predilection for ancient Chinese legends, literature, and spirituality. But growing up in Poland, he had always felt disconnected from his culture.
Huang knew he would not be able to find those things in China, where a considerable part of traditional culture was destroyed during the Cultural Revolution and is no longer celebrated today in its authentic form.
Instead, he went to New York.
Reclaiming a Lost Culture
Huang pursued advanced studies in classical Chinese dance at Fei Tian Academy of the Arts in New York and showed an exceptional aptitude for dance.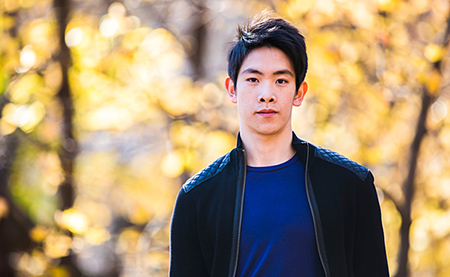 He won first place in the adult male division of New Tang Dynasty Television's 2014 International Classical Chinese Dance Competition.
Since joining Shen Yun, Huang has performed lead roles as fictional and historical figures such as a revered emperor in Chinese history and the Monkey King, a character from the classical Chinese novel "Journey to the West."
"It gives me meaning in life, to be able to promote traditional Chinese culture," Huang said.
His lead role as Monkey King required him to perform complicated jumps, leaps, spins, and flips—such as a series of consecutive split jumps and aerials that smoothly merged into midair splits.
The tumbling techniques of classical Chinese dance share similarities with martial arts.
Such techniques have been used in China for thousands of years and have influenced present day acrobatics and gymnastics.
Through thrilling flips, jumps, and the grace of dance, Shen Yun performers portray ancient Chinese folklore and ethnic groups. Shen Yun also has story-based dances that depict mini-history lessons and scenes from classical Chinese literature.
The show is a comprehensive yet fun way to absorb a cultural education. Each dance is accompanied by a live orchestra that includes Eastern and Western instruments.
There is also an interactive digital backdrop that transports the audience to snow-laden Tibetan peaks and golden Tang Dynasty pavilions.
Huang said he was also interested in how Chinese culture is deeply rooted in Buddhism and Taoism.
Huang practices Falun Gong, a spiritual meditation practice based on truthfulness, compassion, and tolerance, and said it is the reason why he stands out as a dancer.
"It has greatly changed my heart and cleared my mind," he said. "For an artist, the state of mind and heart is directly related to the art one creates."