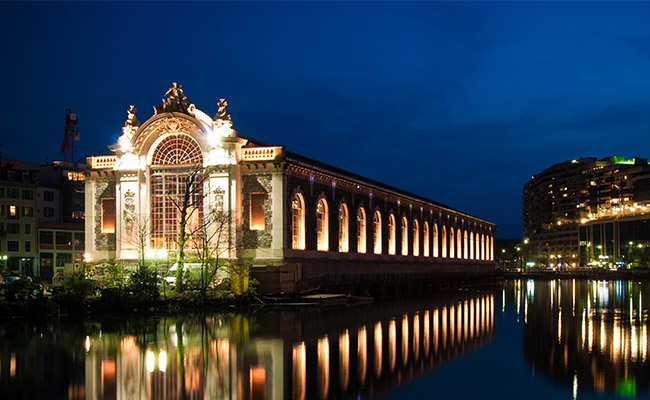 Shen Yun Launches International Tour
WHILE STILL TOURING THE UNITED STATES AND CANADA, SHEN YUN IS NOW ALSO HEADED TO AUSTRALIA, ASIA, AND EUROPE.
While two of Shen Yun's companies will continue to tour the United States until May, the two other companies will soon be headed to Asia-Pacific and to Europe.
Shen Yun's international part of the 2016 World Tour will begin with a modest step across the border to Vancouver Canada. From there, Shen Yun's World Company will take the long flight to Australia. The group will start its Oceania tour in Perth, before performing in Adelaide, Melbourne, Brisbane, Toowoomba, Gold Coast and Sydney, as well as New Zealand's Wellington and Auckland. The seven-week tour will be Shen Yun's longest ever Down Under.
The group will then head to Taiwan, performing in seven cities on the island. These shows often see a large contingent of mainland Chinese tourists in the audience—they often fly to Taiwan especially to watch Shen Yun.
From there, this company will continue to Japan, performing in three cities there, before wrapping up its tour with four cities in South Korea. The group will return home in mid-May, concluding a tour that has seen it leave New York, head West, and keep going West so far until it became the Far East.
Meanwhile, the aptly named Shen Yun International Company will be leaving for Europe toward the end of February. This group will kick off its European tour with performances in Geneva, Switzerland, beginning Feb. 25.
It will continue to France (Roubaix, Aix-En-Provence, Paris), England (Birmingham), Germany (Frankfurt, Hamburg), Spain (Barcelona), Belgium (Bruges), Czech Republic (Brno), Italy (Milan), Austria (Salzburg, Vienna), and Denmark (Aarhus).
The April 15-17 performances at Paris' Palais des Congrès will mark the end of the 2016 European tour.
Not as far from home but still abroad, Shen Yun will tour ten cities in Mexico and Canada. In late February, Shen Yun will perform in Mexico City and, for the first time, Puebla.
Also for the first time, Shen Yun will travel to Canada during what is not the coldest time of year. In years past, the company traveled in January to places like Quebec City, where temperatures reached -22 Fahrenheit (-30 Celsius), and highways looked like hockey rinks. This year, Shen Yun's Canada shows (with the exception of Vancouver) will be in late April and early May. These will include seven cities in Eastern Canada (Toronto, Mississauga, Montreal, Quebec, Kitchener, Ottawa, and Hamilton).
By the time the 2016 World Tour ends in mid-May, Shen Yun will have visited over 100 cities worldwide
Be sure to check back for photos from life on the road. These are published as photos of the week, and are taken by the artists themslves wherever they travel and perform.