Shen Yun International Company Begins Europe Tour
LONDON COLISEUM SHOWS AMONG THE HIGHLIGHTS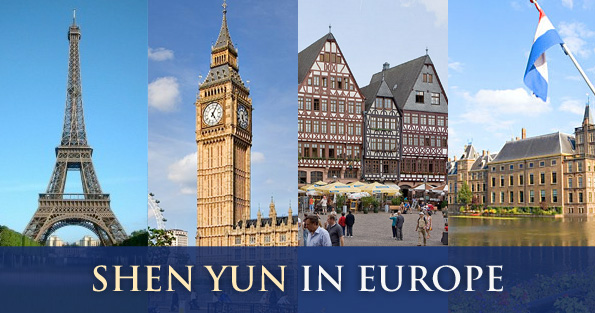 On March 12, Shen Yun International Company kicked off its 2012 Europe Tour in the Netherlands. It will be Europe's first time seeing the company's newly arranged cast, which includes 90-some performers, musicians, soloists, and production crew.
As the curtain rises, audiences will recognize a few familiar faces, such as principal dancer and two-time International Classical Chinese Dance Competition gold medalist Tim Wu, as well as choreographer and principal dancer Michelle Ren. Both toured Europe three seasons ago with one of Shen Yun's other companies.
Among the many new faces are principal dancers Daoyong Zheng, Kaidi Wu, and Alvin Song. Also in the entourage is celebrated tenor Guimin Guan and conductor Chia-Chi Lin.
Last season, Shen Yun's Europe tour was welcomed by an ensemble of royalty such as England's Princess Michael of Kent, who said after the show she was "completely obsessed" with traditional Chinese culture. German Duchess Elizabeth zu Salm-Salm praised the show as "an unforgettable event" and a "time capsule about China."
This year, Shen Yun launched its seven-city Europe tour in The Hague on Monday at Lucent Danstheater. After two shows there, the company will continue to Berlin's Internationales Congress Centrum, Frankfurt's Jahrhunderthalle, Zurich's Kongresshaus, Stockholm's Cirkus Stockholm, Paris' Palais de Congres and, last but not least, the London Coliseum.
As with every season, Shen Yun is excited to present a whole new set of programs this year. While International Company tours Europe, New York Company is in Taiwan in the middle of its Asia tour. Touring Company, meanwhile, is in North America, and will soon commence a two-week run at Washington's Kennedy Center followed by a return to New York's Lincoln Center.
Check the schedule for an upcoming show near you, your friends, or your family. But hurry, as many cities are selling out fast.

March 13, 2012