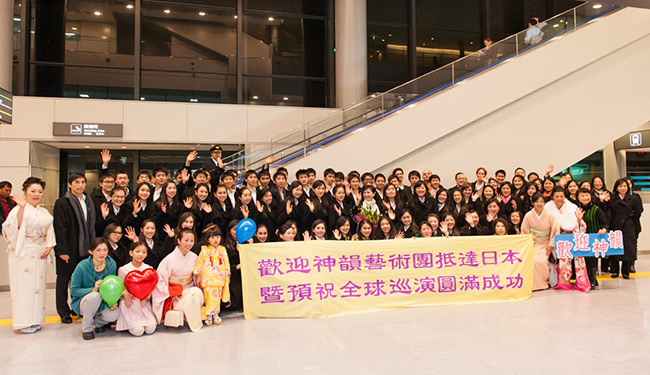 Eighth Annual Asia Tour Begins
ONE-ON-ONE WITH TAIWANESE PRINCIPAL DANCER DAOYONG ZHENG
For much of North America, this year's holiday season was a cold and slow one. But for Shen Yun performers, it was one of their busiest times of year. With some 100 performances to date since the Dec. 23 start of this year's tour, audience members across the United States and Canada have already seen Shen Yun's new 2014 production. And now, in what has become an annual tradition, Shen Yun's tour is about to extend across the Pacific to Japan, Korea, Taiwan, Australia, and New Zealand.
Although this will be Shen Yun's eighth trip to the region, it's not without some firsts. For one, Shen Yun will perform in Tokyo's prestigious National Theatre for the first time; it begins the Asia tour there on Jan. 29. A new city has also been added to the Asia Pacific leg of this world tour: Perth, on the west coast of Australia.
Shen Yun is again preparing for an action-packed stint in Taiwan: 37 performances in five weeks. And to celebrate the Asia tour kickoff, we sat down with 22-year-old Taiwanese native Daoyong Zheng to talk about her life as a principal dancer and returning to Taiwan with Shen Yun.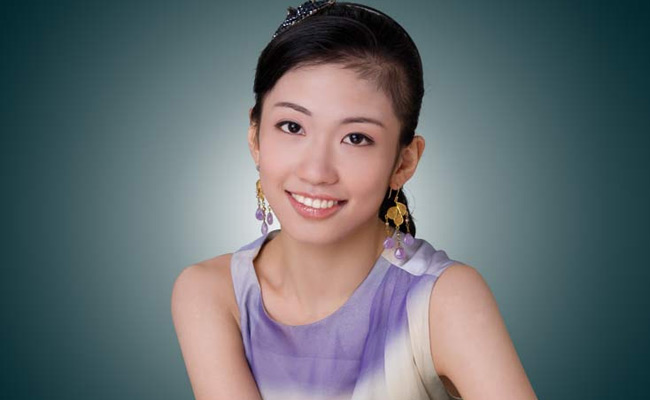 Q: You were born in Taiwan's capital of Taipei. What do you like about this city?
DZ: I love that it's so lively and everything is so convenient. What's funny is that I really love the 7-Eleven's there—they're totally different from the ones in the U.S. You can get hardboiled eggs steeped in tea and endless types of ramen, drinks, and snacks.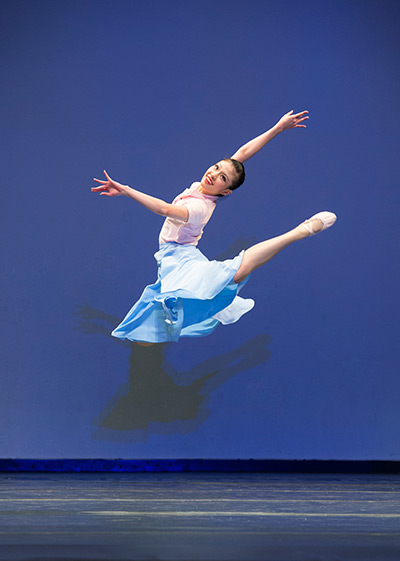 Q: When did you start dancing?
DZ: I started when I was about seven. As a child, I was quite sickly and weak, so the doctor suggested I be more active. My mother tried many things before trying dance. I remember the first time I went to the dance school and saw the students dancing—even before I knew how to do anything, I just wanted to jump right in and dance with them. I fell in love with dancing right then and there.
Q: You started dancing at a school that was then run by Yungchia Chen, now a Shen Yun principal dancer and choreographer, right?
DZ: Yes, I actually started out studying with his wife, who is now also a choreographer with Shen Yun. I became one of Mr. Chen's students when I was about 11. I wasn't a very good student when I began, but I always knew I wanted to dance, so I stuck with it.
Q: How did your family feel about your wanting to dance?
DZ: Schools in Taiwan are very strict, and getting good grades is the most important thing in a young person's life there. My parents would use dance classes as an incentive for me to get good grades. They would say things like, "If you don't get a good grade you aren't going to dance this weekend!" That motivated me a lot but also gave me a lot of pressure at a young age since I just wasn't that great a student.
Q: So how did you get to come to Shen Yun?
DZ: In high school, pressure from my academics made it harder and harder for me to keep dancing. I had almost gotten to a point where I felt like I had to just give it up in order to succeed in my studies. In my junior year of high school, though, Mr. Chen left for America to join Shen Yun. Soon after that, I learned about the Fei Tian Academy of the Arts, also based in New York. The thought of being able to attend a performing arts high school and possibly one day perform with Shen Yun seemed to me to be an amazing opportunity. I absolutely had to try it.
Q: Was it hard to convince your family to let you come to America?
DZ: It was at first. They used to think that dance was just about jumping around and having fun, and that academic studies were the only really thing that really mattered. But I was so passionate and resolute that they allowed me to go.
I think that through seeing the success of Shen Yun and how happy and fulfilled I am with this career path, they don't have the same view about dance anymore. The truth is, and this is especially true with classical Chinese dance, you have to put a lot of thought into honing your craft and integrating all the various elements. You don't just move your body; you have to move your brain a lot, too!
Q: Anything else you want to share with your fans?
DZ: When I look back at my childhood I really appreciate the challenges I went through because I feel like they, in a way, led me to the amazing job I now have with Shen Yun. I think that if I didn't have to somehow fight for it, I might have taken this for granted. Many of my former classmates from dance school don't have any intention of pursuing a career in dance, but I know I made the right choice for me. I'm so thankful for this opportunity and the support I have from my family. I can't wait to see them in Taipei!