Chinese Dance Competition Comes to New York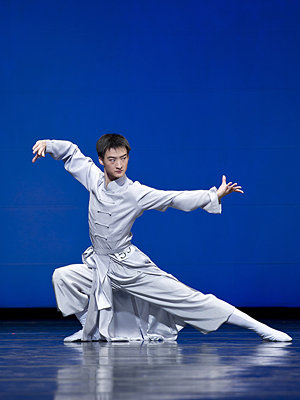 Shen Yun principal artists will join talented dancers from around the world in New York City next month for New Tang Dynasty Television's 5th International Classical Chinese Dance Competition. The competition is part of NTD's series of nine global competitions promoting the best of traditional cultures East and West.
Contestants will compete in divisions based on gender and age, and will each perform two pieces:
A required set of movements showing the dancer's level of technical mastery; these include the flips, turns, jumps, and feats of flexibility that are a signature of classical Chinese dance.

A self-selected artistic piece demonstrating the dancer's depth of performance ability; these often center on a historical or literary character and show the art form's expressive powers.
NTD's inaugural global competition was held in 2007. In each of the first four competitions, Shen Yun performers have graced the medal-winner circle. Principal dancers Tim Wu, Golden Li, and Angelia Wang have earned two gold medals each.
With past winners and new contestants taking the stage, NTD's classical Chinese dance contest promises to be a unique opportunity to see this art form at its highest level. Of course, there will also be gorgeous costumes, amazing techniques, and a chance to see Shen Yun's top performers—up close.
Tickets are on sale at ticketingbox.com and at the box office.
Details
Date: Semifinals - Oct. 26, Finals - Oct. 27
Time: 10am
Location: Manhattan Community College,
Tribeca Performing Arts Center
199 Chambers Street
New York, NY 10007
September 22, 2012