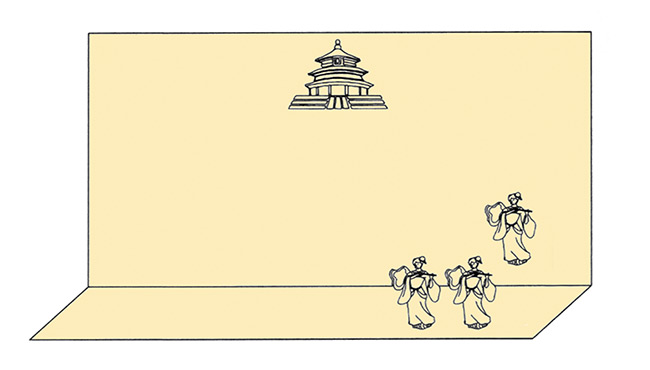 Announcing: A New Shen Yun Patent
Shen Yun is pleased to announce that the background-stage performance interaction employed in our performances is now legally patented.
"System and Method for Integrating Digital Background with Stage Performance"
Issued October 18, 2016
This Shen Yun Performing Arts invention is a system that allows performers to travel back and forth between the stage and the animated backdrop. The newly patented effect limitlessly expands the stage, with the animated images appearing to be lifelike extensions of the performers. Thanks to this invention, any single location or moment from a span of thousands of years can be brought to life on stage, instantly transporting the audience to a different time and place.
November 25, 2016