Shen Yun Heads Home after California Tour
Shen Yun Performing Arts' New York Company wrapped up a five-city California tour today. With the 15 summer performances, the company, only one of Shen Yun's three touring groups, has played 170 shows this season.
The performances, a combination of this year's numbers and past highlights, took place in some of the West Coast's most celebrated venues, like Los Angeles' Dorothy Chandler Pavilion and the San Francisco War Memorial Opera House. The short tour was Shen Yun's second set of performances in California this season.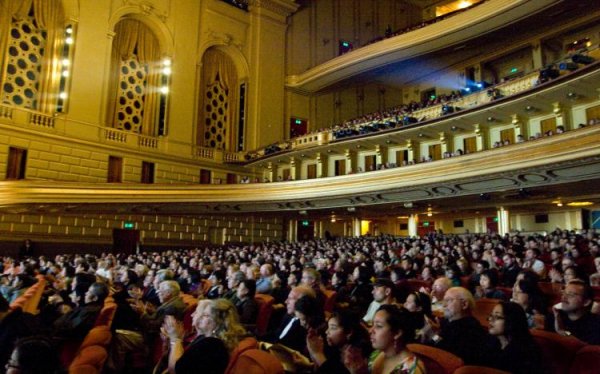 According to The Epoch Times, the shows were marked by many distinguished guests in attendance, including actresses and actors Priscilla Presley, Lee Meriwether, Lexi Ainsworth, Harvey Guillen, and Leon Thomas III.
Among the celebrities was Emmy and Academy Award winner Robert Stromberg. "It was a very unique performance. It was tremendous to see the wide range of different types of performance art come together as one," the production designer for Avatar and Alice in Wonderland told the newspaper. "It was so inspiring, I think I may have found some new ideas for the next Avatar."
"It's a great spectacle," Leon Matker, general director of Lyric Opera San Diego, was quoted as saying. Renowned Broadway critic Richard Connema said: "This is a kind of thing that you should go back and see about six times."
Shen Yun's New York Company will next be performing at the Cobb Energy Performing Arts Centre in Atlanta, August 21, and the Washington, DC Kennedy Center Opera House, August 25-29.
July 28, 2010