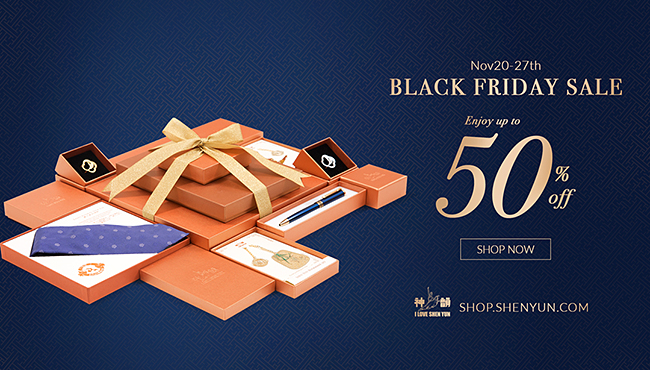 Black Friday Sale at Shen Yun Shop
Inspired by over five millennia of traditional Chinese culture, each sophisticated piece in the Shen Yun Shop was created unique. The designs are drawn from the stories and culture depicted through costumes, colors, and dance in Shen Yun performances.
Wrap yourself in a luxurious Manchurian silk scarf, or complete a striking outfit with the magnificent bold colors of a pocket square inspired by the Han Dynasty imperial court. Delight someone with a gift set that cannot be found anywhere else. But only if you're getting more than one – you don't want to miss out yourself!
The sale ends November 27, so be sure to shop faster than Mongolians on horseback!
Visit Shen Yun Shop.