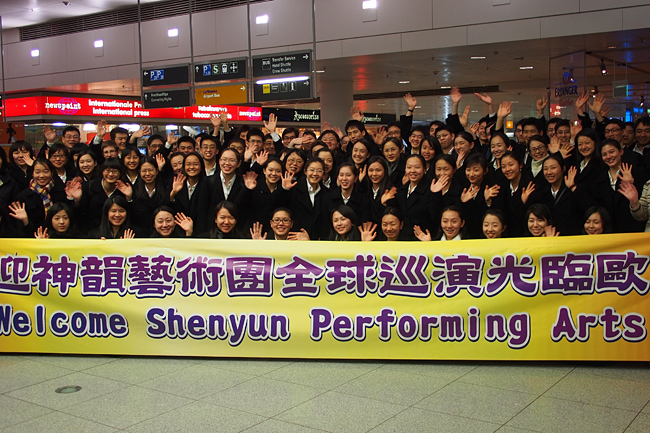 2013 Shen Yun Europe Tour Begins
Shen Yun Performing Arts New York Company begins its first of a 12-city tour across Europe tonight at the City Hall Theater in Vienna, Austria.
For Shen Yun dancer Jennifer Chen, this is a homecoming trip.
"I grew up in Vienna and am so excited to return to my hometown to perform," she said. "Vienna is a city so deep in culture, especially music. I think locals will really enjoy the Shen Yun orchestra, which combines both classical Western and Eastern instruments."
After a long flight from the United States, Shen Yun performers got the chance to relax and take in some culture both on the way to Vienna and at the home of classical Western music.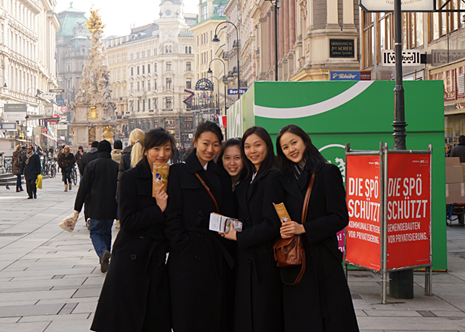 All of next week Shen Yun will be performing in London, England, and tickets to the week's performances are nearly sold out.
London Barbican Theatre performances will also be a homecoming for Shen Yun's British violinist Huang Yue. "It's great that Shen Yun is performing in Europe for the seventh consecutive year," she said. "Since we have three companies that rotate touring routes, this is New York Company's second time in Europe. Everyone's really excited!"
"We had an amazing welcome at the airport, and we've had a couple days to take in Vienna and its culture," said Australian dancer Seron Chau. "It's a great pleasure to bring traditional Chinese culture to a continent steeped in classical music and dance."
"Last time we were here I felt the audience was really impressed with our performance," she said. "They're in for a special treat this time."
Meanwhile, Shen Yun's International Company is currently touring the United States and will be performing in Albuquerque, New Mexico, while Shen Yun's Touring Company is in Taiwan's Kaohsiung.
March 1, 2013