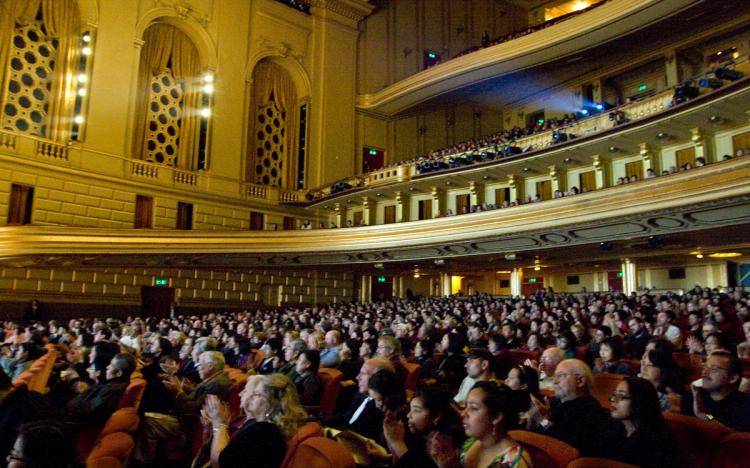 Shen Yun Summer Tour Kicks Off
LOS ANGELES—Shen Yun Performing Arts, the show hailed by critics and viewers around the globe as the best Chinese dance performance in the world, kicks off its summer tour today after completing 310 shows in its 2009–2010 tour. Shen Yun's three companies have performed in over 20 countries, with amazed and pleased audiences every time.
The summer tour begins in Los Angeles at the Dorothy Chandler Pavilion from July 8–11, then will be in San Diego from July 13–15, and San Francisco from July 17–25. This special tour will highlight the very best pieces of Shen Yun's repertoire over the last four seasons.

Those in the entertainment industry have had much to say about Shen Yun's immaculate show, such as Frank Mancuso Sr., the former chairman and CEO of Paramount Pictures and MGM. After the show, Mancuso said, "Quite exceptional! Quite exceptional! Quite exceptional! So beautiful and colorful, exceptional dances and music."

Omega Medina, the former senior manager of classical music for the Grammy Awards, remarked that "I just thought that the performance was brilliantly designed and I just feel like a better person, a better human being, because it speaks not only to my intellect but it speaks to my heart."

With classical Chinese dance, a live orchestra, and operatic singers, Shen Yun's summer tour will be one to be remembered.
July 8, 2010