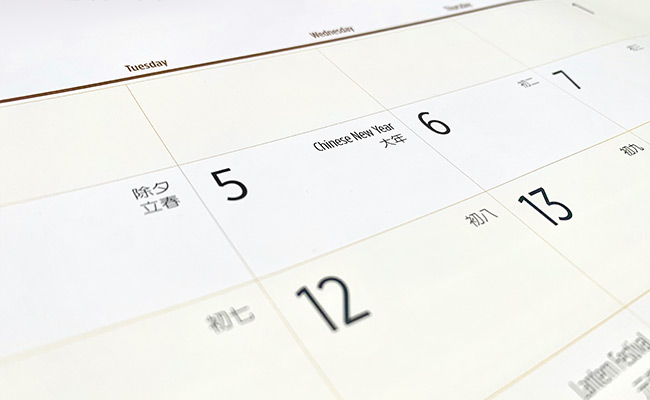 When Is the Chinese New Year?
Traditional Chinese holidays follow the Lunar Calendar. It's a lunisolar calendar, actually. This calendar is quite different from the widely used Western (Gregorian) calendar. Each month in the traditional Chinese calendar begins on the new moon. And each year is determined by the Earth's revolution around the sun and has either 12 or 13 months. This is why the Chinese New Year—usually the second new moon after the winter solstice—and other Chinese holidays seem to fall on different days of the Western calendar each year.
Every year is assigned a two-character name from a 60-year cycle, which matches one of ten heavenly stems to one of twelve earthly branches and its corresponding zodiac sign. A minister of the legendary Yellow Emperor devised this system over five thousand years ago. Accordingly, 2017 was the Year of the Fire Rooster and 2018 was the Year of the Earth Dog.
In 2019, the Year of the Earth Pig begins on Feb. 5. From all of us at Shen Yun to you, Happy Chinese New Year!