New Mobile Version Launched
SEE HOW YOU LIKE IT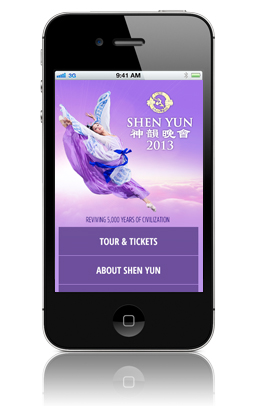 As part of our overall online upgrade, we just finished updating our mobile version. You will find this new interface combines easier navigation along with the desktop web-design look and feel.
It's now also easier than ever to buy tickets on-the-go. On a bus, a train, a light-rail, or a boat; in a cafe, an airport, an elevator, or a moat—Shen Yun is just a click away.
Based on your IP address, the mobile site will recommend a show near you. Partnering with Ticketingbox and using their app for check out, we've simplified the process to just a few easy steps.
And, synching our show pages with Google Maps, you can immediately get directions to the theater from where you are.

These are just a few of the fun new features. So grab your smartphone and check it out or, even, "check out" at: shenyun.com/m
Of course, please don't click and drive.
November 29, 2012