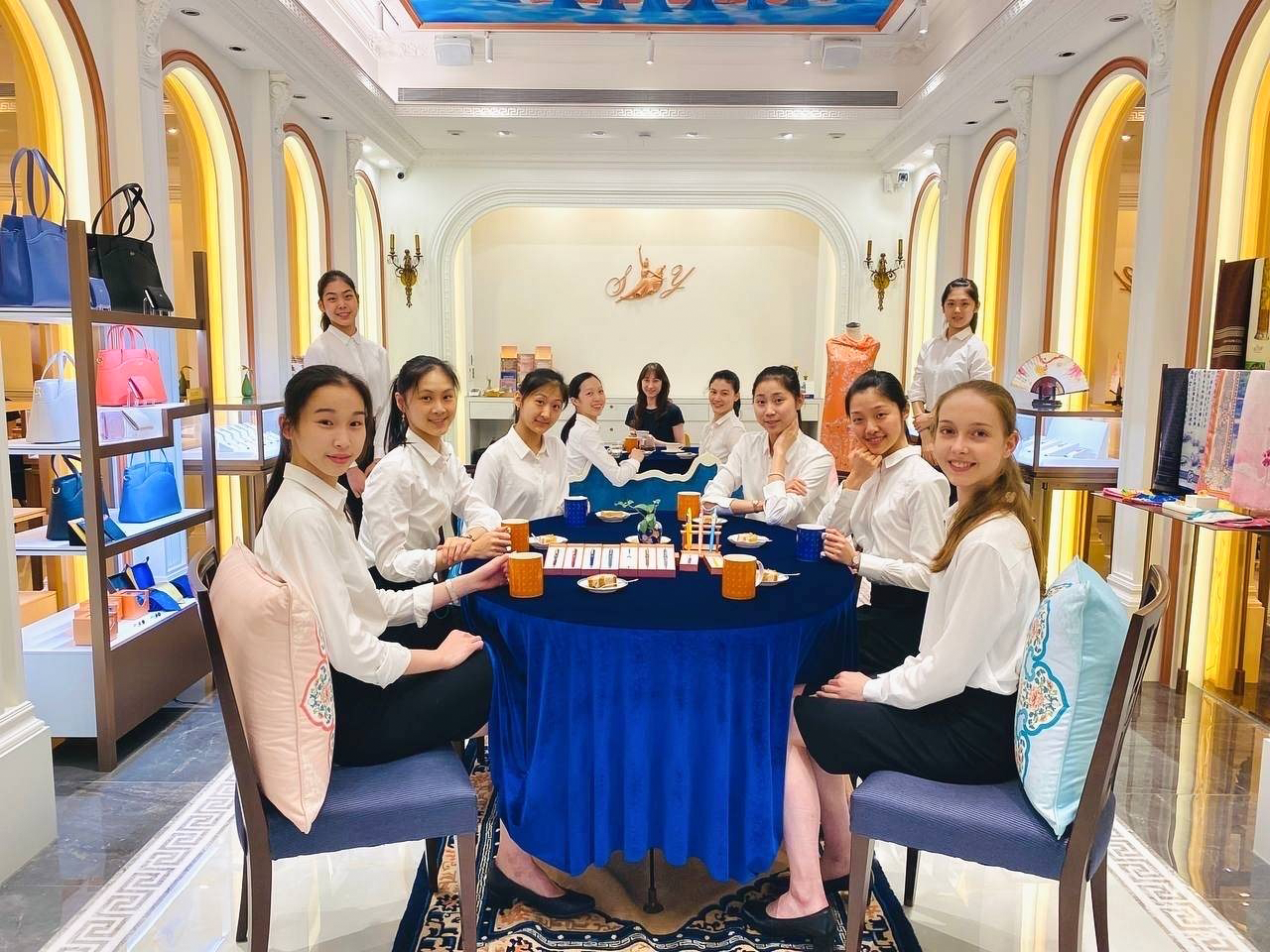 Introducing: Shen Yun Collections Retail Store
We are pleased to introduce you to the first-ever Shen Yun Collections retail store, which has opened in Taipei, Taiwan!
We realize that for most it will be a bit of a shopping trip to get there, but if you're in the area, be sure not to miss it—it's absolutely gorgeous.
Six years after Shen Yun Performing Arts started touring, Shen Yun Shop was established in the United States in 2012.What started as a response to audience demand for keepsakes from the exhilarating performance experience has since grown to so much more.
Following its expansion to Taiwan in 2014, Shen Yun Shop has come to be known for exquisite gifts of superb quality and bright spirit.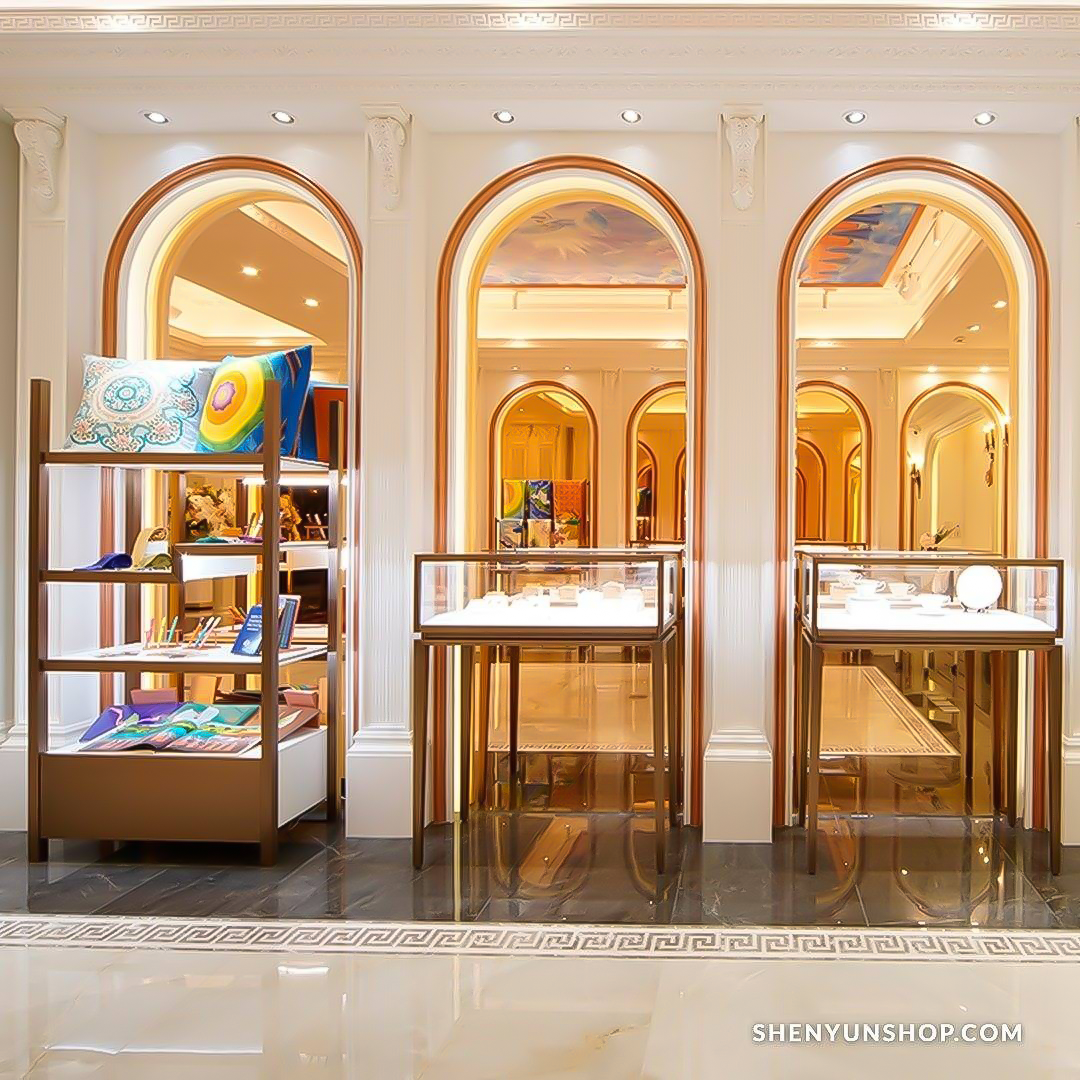 Shen Yun Collections, which is also available online, opened on May 13, 2021, featuring fine jewelry, silk & cashmere, leather, a Dafa collection, and holiday gifts.
This first brick-and-mortar retail store is located in one of the cultural hubs of Taipei, across the street from the National Dr. Sun Yat-Sen Memorial Hall where Shen Yun annually performs, and just a short walk from the ultra-modern skyscraper Taipei 101.
Besides providing visitors with featured gifts to purchase, the store itself looks to recreate the experience of watching the curtain rise to reveal another world. The open layout, elegant marble floors, and sweeping columns set the stage as the eye is drawn upwards to the magnificent ceiling mural, a masterwork by Xiaoping Chen, gold medalist and judge at the New Tang Dynasty Television International Figure Painting Competition. It is an oasis of serene reflection and inspiration amidst the bustling city center.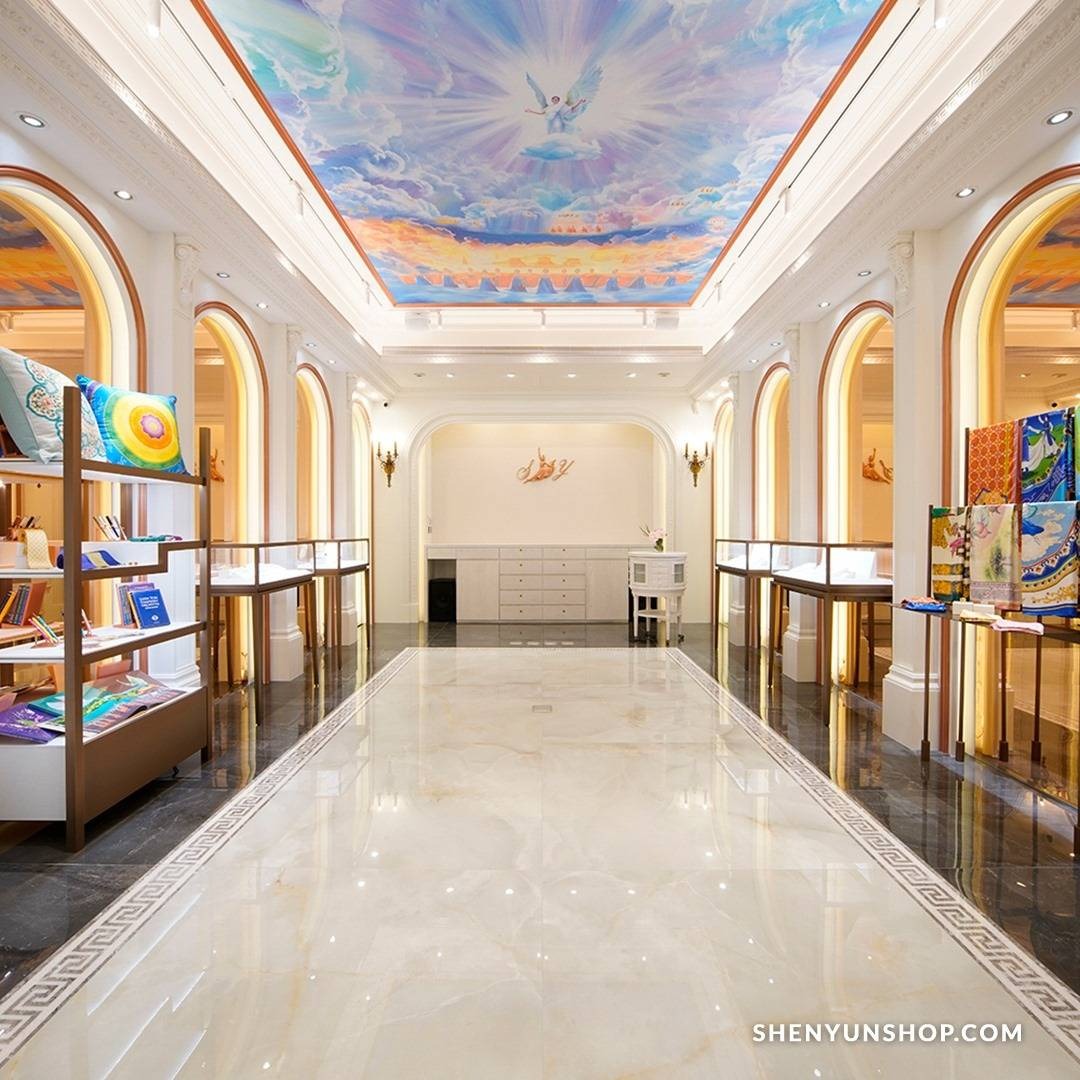 According to its website, "Shen Yun Shop infuses tradition, good values, and artistic beauty into all of our products."
"Each design has a story of its own, transporting you through 5,000 years of Chinese civilization."
If a trip to Taiwan is not in your immediate future, items are also available in theater lobbies where Shen Yun performs, and at ShenYunCollections.com.