GWINNETT Daily Post: Celebrate the Chinese New Year with 'Shen Yun'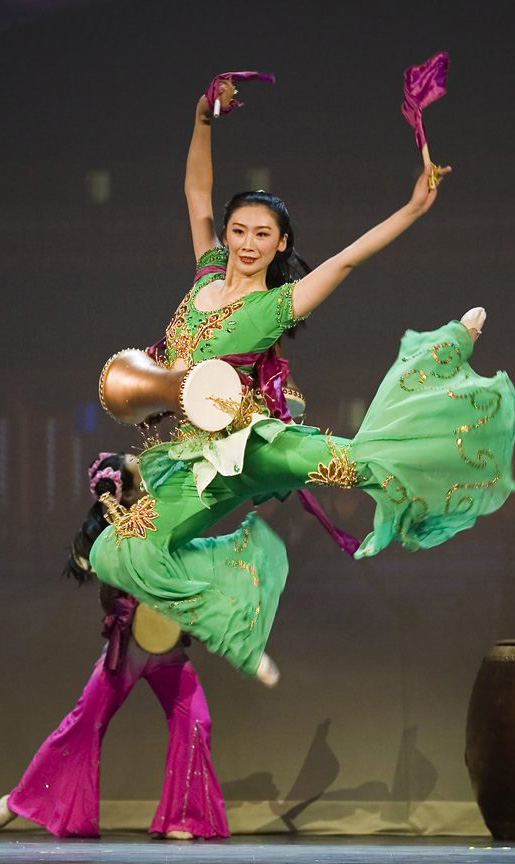 ATLANTA -- In the year of the dragon, the Cobb Energy Centre celebrates the Chinese New Year with "Shen Yun Performing Arts," a show of classical Chinese music and dance, Friday through Sunday.
The dance and music are inspired by 5,000 years of Chinese culture and its myths, legends and landscape. Performers, singers and a live orchestra take the audience through several short pieces that covers everything from the myth of creation to the tale of the Terracotta Army, from the plateau of Tibet to the forests of Yunnan, from the snowy peaks of the Himalayas to the Yangtze River, and more.
The colorfully dressed dancers tell these stories with flips and leaps while re-enacting folktales that have been passed down by generations for centuries.
The costumes alone are a big part of the show. There are hundreds of vibrant and bright handmade garments representing the different regions, ethnic groups (Mongolian, Yi, Manchurian, Miao and Tibetan) and dynasties of the large Asian country.
"Shen Yun's" orchestra is constructed of ancient instruments like the two-stringed erhu (the Chinese violin), the dizi (Chinese flute) and the four-stringed pipa (which looks like a guitar), plus an integration of Western woodwinds, brass, strings and percussions.
Another way the show transforms the audience to a foreign lands is through a digital backdrop. Scenery changes with the story's plot and viewers are moved from ancient gardens to the Mongolian grasslands to the sacred halls and holy temples.
"Atlanta has truly embraced us," said Alex Wang, director of New Times Culture and Education Center of Norcross. "Because of this city's amazing support, 'Shen Yun' has become one of the most highly sought-after and anticipated shows of the year."
The show is appropriate for all ages and lasts approximately two hours. For more information about the show, visit www.shenyunperformingarts.org.
January 27, 2012