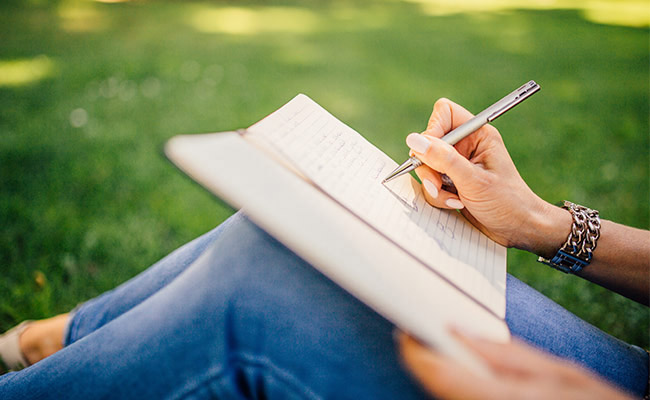 Enjoying the Little Things
In the blink of an eye, tour has ended, break has ended, and everything is starting over again. The past year seemed like a whirl of memories.
Whenever I find myself struggling to remember the places I've been, or the things I've done, I take out a notebook and write them down. The simple act of writing something down seems to organize my thoughts and sort out my life. And over the years, it's become quite a habit. I now have several years of my life recorded in journals of ink, and the next best thing to writing them is reading through them.
Flipping through the pages, I soon notice a pattern. I find that the entries I love reading the most are not about the most important events in my life. It isn't my greatest achievement (nor my biggest failure) that interests me. What I love to read about most are actually the little things.
I find myself reading through detailed narratives, like how I went trekking through the snow in Montreal just to find my friend a birthday card before lunch, or how I spent an eternity struggling to guess someone portraying a 'cup of instant noodles' during an episode of charades. I recorded how many times I hit a badminton birdie back and forth, graphed the intricately complex web of 'who got whom' for Secret Santa, and wrote down everything I once ate for lunch at a Peking duck restaurant.
All these little details built something much bigger. This is the story of my life, caught in random moments and seemingly insignificant things. These are the memories that I treasure most, and these are the things that fill my life with color. With the self-imposed responsibility of being my own personal historian, I still chose to record so many random things, and was rewarded with many more smiles than I would have expected.
But there are too many days when I scribble on and on, writing just to fill the lines; those entries I usually read and then forget within the same minute. When I write just to finish a page, when I work just to finish a job, I never take time to live in the moment and really think about what makes the whole process so special. I've spent too many days racing down the road just to get somewhere, forgetting to stop and plant flowers along the way.
I've found that the most meaningful stories come from meaningful lives. We don't invent details and funny stories to remember; we live them everyday. And by filling our lives with reasons to smile, we can enrich other peoples' stories as well. In the end, it's the details that make a memoir, so let's slow down and enjoy the process, because that's the most important part.