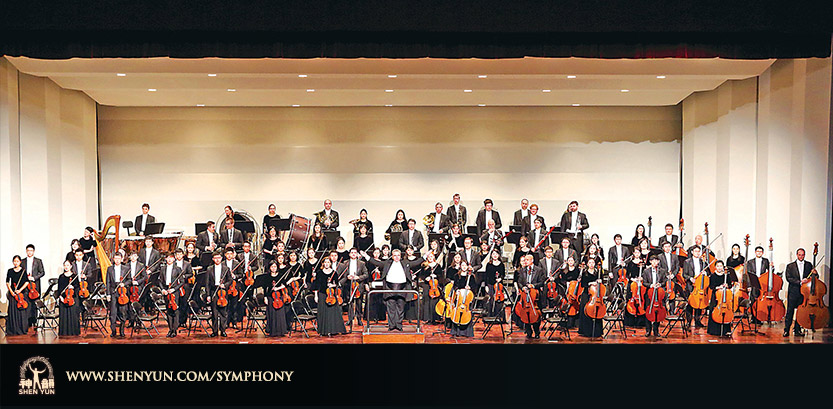 Unforgettable Taiwan
Recounting Shen Yun Symphony Orchestra's first foray into Taiwan
During our debuting concert, one typhoon was dying down outside and another was due in a few days. We soon discovered that this would be the status quo more than once for this Formosan adventure. I'll remember Shen Yun Symphony Orchestra's first Asia tour for a long, long time. Let's start from the beginning…
Day One
Here we are standing for another ovation in Taoyuan, Taiwan, as Conductor Milen Nachev reassumes his place on the podium. Under the glaring lights, out of the corner of my eye, I saw fellow musicians standing tall and proud despite the sweat trickling down their collars. With each additional bow, I felt my own ponytail clinging to the back of my neck. (Besides the stage lights, this Tropic of Cancer-strung island was giving us 80-90 degree weather even in late September.) However, exhausted as I was by the end of the show, my smile was still going strong. So strong it almost split my face in half.
Meanwhile, the audience was exploding with waves of thunderous cheering and applause as the conductor (as is symphony protocol) made his way off and onstage again and again. Shouts of "I love you!" and "encore!" filled the hall every time Mr. Nachev addressed the crowd. In Taoyuan, he waited an extra few seconds for the anticipation to build before turning around and seating us for a final selection and my favorite encore piece: the jubilant Taiwanese-inspired In the Mountains.
In a word, our first concert in Taiwan was unforgettable.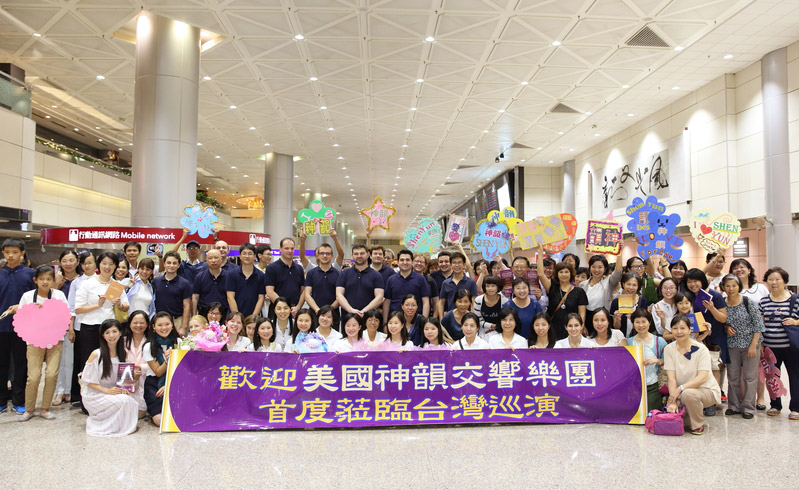 The Weather Fouls Up
Two weeks into the tour, typhoon warnings and road closures forced our hosts to cancel the concert in Taitung. This is a city that Shen Yun has yet to visit. When Shen Yun's World Company toured Taiwan this spring, local media reported that hundreds of residents filled bus after bus and made an eight-hour round trip to attend the closest show in the next province.
Had the scheduled concert taken place, we would have been the first overseas orchestra to perform in Taitung. Another painful truth is that out of all the cities on our Taiwan itinerary, tickets for Taitung sold out the fastest after box offices opened. Yet I'm sorry to say that Taitung-ians will have to wait a bit longer to experience Shen Yun closer to home.
Meanwhile, I got my first taste of a typhoon, which meant being confined to the hotel by the incessant howling wind and flying debris outside. This certainly did not help my "canceled concert" mood. However, the weather-imposed hiatus in our schedule made me cherish each chance to perform even more.
In the Shen Yun Symphony Orchestra, it's up to the musicians to conjure the grandeur of the imperial court and to color the petals of the udumbara without dancers, costumes, or backdrop imagery. It's incredibly inspiring to see people so excited by our music. And after a few cities—we noticed how much a Taiwanese-accented "encore" sounds like "uncle", but no matter—my enthusiasm was definitely still full on. Every concert is precious as we work to convey the beauty of traditional culture.
I can't wait to play for the rest of our audiences this extraordinary Symphony Orchestra season. Next stop, Carnegie here we come!

October 3, 2016