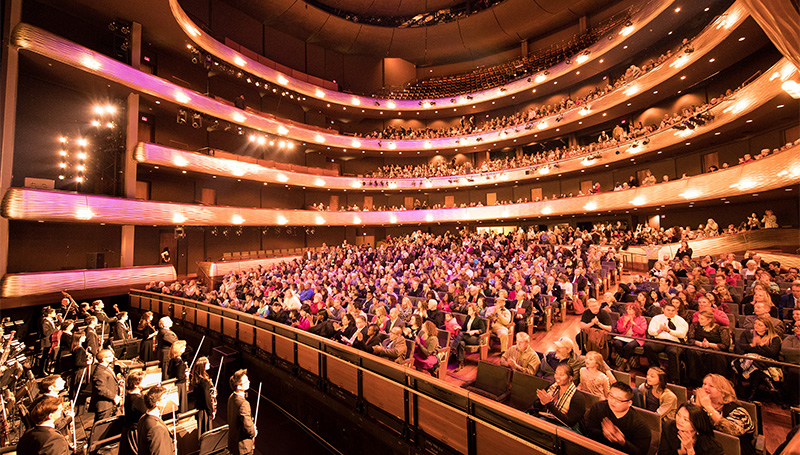 Everything's Bigger in Texas
We just wrapped up a weekend run of four performances at the beautiful Winspear Opera House in Dallas' Arts District. But we, Shen Yun World Company, weren't the only Shen Yun group performing in Texas today.
This weekend marked a record of sorts, as of our five touring companies three performed in the Lone Star State. Just outside Houston, in Sugar Land, Touring Company performed five shows at the Smart Financial Centre. In Austin, at The Long Center for the Performing Arts, North America Company had a five-show set, including what we call a double-double, with two performances Saturday and two Sunday.
After another enthusiastic curtain call today, we packed, got on the bus and left Dallas to travel all the way to… Fort Worth.
In fact, we're not done yet with Dallas. We're not even done with the Winspear Opera House. We return to Winspear Friday, and there will also be a full set of performances at Dallas' Music Hall at the same time.
So what that means is that on Saturday, January 13, there will be four Shen Yun performances in the same city on the same day. And we'll have double-doubles at these two Dallas theaters both this weekend and next.
In all, Shen Yun is performing in 13 (13!) Texas cities this season. A total of 50 performances. Just for comparison, that's more than we perform in most countries. That's even more than our Taiwan tour most years.
Alright, better sign off—an early morning setup and another performance tomorrow. If you're in Texas, we'll see you soon!

Leeshai Lemish
Master of Ceremonies
January 8, 2018