The Dynamic Life of a Shen Yun Dancer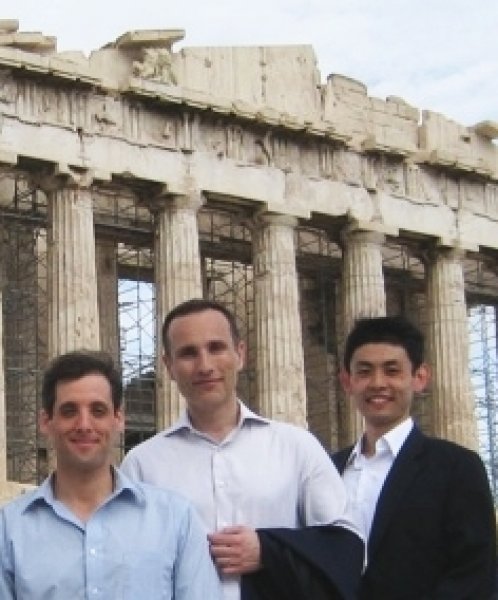 With the 2010 Shen Yun tour winding to a close, I'm amazed by all that has happened this summer. At the end of June, shortly after flying back from our spring tour in Europe, I was notified that I would be switching to a different Shen Yun company. I was slightly dumbfounded by this sudden turn of events.
It is true that all three of our touring companies perform similar shows, so theoretically, switching spots is not a big deal. But I had already been in my current company since the founding of Shen Yun. I had developed a comfortable niche and a nice groove with the company that, for the last few years, I had identified as my own. Now, after four years, I suddenly felt like the "new kid on the block"—all over again.
But I didn't have much time to dwell on that. And it's probably a good thing: shortly after being reshuffled to my new group came a series of rehearsal cram sessions, during which I had to learn my new spots (where the choreographers position me on stage) ASAP. Then, we immediately kicked off the summer tour. The initial sense of unfamiliarity melted away as I soon became "one of the guys."
I couldn't feel cozy for long, though. The biggest classical Chinese dance competition of the year was just around the corner, and I was not even close to being ready. The annual competition, hosted by NTDTV, always lands right after our tour season, so it's become a staple highlight event for many of us dancers at Shen Yun. Many of the other guys were starting to prepare. Not only does it help us jump into our training season, but it's a unique experience in and of itself. The attractive aspect of the competition is that many of the contestants don't actually participate for the sake of being cutthroat and competitive, but to improve through friendly competition and to further promote the artistry of classical Chinese dance.
But that being said, the requirements are high! And participating requires not just dancing, but also choreographing routines and selecting music. In order to be ready, I had to get started right away.
As you can imagine, when you're with a large touring performing arts company like Shen Yun, travel is a big part of your life. Every few days we travel to a different city, and immediately get busy setting up the stage, rehearsing, performing, and maybe doing a little sightseeing or shopping before moving on to the next city. And the reason Shen Yun can hold so many shows in so many cities, sometimes spaced only a day apart, is that when not performing, we spend a considerable amount of time on the road. It's very common for us to spend 12 to 18 hours a day on a bus! But what could be a torturously long ride is also a precious chance to plan for the competition. To be more efficient, I made good use of this otherwise wasted time by choreographing on the bus.
This way, days and weeks have really zoomed by, and now, with the conclusion of the summer tour, we're merely days away from the dance competition. As I busily make final preparations for my competition pieces, I can't help but wonder: "Where did all the time go?"
Shen Yun's fastpaced lifestyle is definitely engaging, exciting, and refreshing. In the years that I've been with the company, it's definitely kept boredom and uniformity at bay, while teaching me a lesson or two about not procrastinating. To many people, this may seem like too much hustle and bustle, but I think it's just more interesting this way!

August 30, 2010