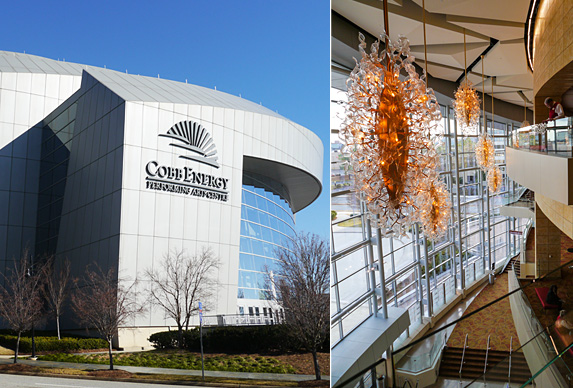 A Theatrical Adventure
Our number one destination on tour in every city is the local theater. Sometimes when the schedule is tight, it's the only destination before we have to move on.
While performing at a myriad of venues across the U.S., I noticed there are predominantly two kinds—there are the new theaters with sleek modern design, state-of-the-art facilities, and extensive use of glass. Then there are the historical ones built a century ago, such as the various Fox Theater and Orpheum Theater venues across the U.S. Most of them have been renovated to accommodate 21st century productions while preserving their unique designs and cultural influences."
Usually we visit just one venue per city, but we got lucky in Atlanta and performed in two, with one being remarkably different from the other.

The New: Cobb Energy Performing Arts Centre
(even the name sounds modern, right?)
I'm well acquainted with Cobb Energy Centre—this year was my fourth time performing here. Opened in 2007, it's a very young and stylish building. The sleek, curved exterior makes it look like a gigantic piece of contemporary art. Upon entering, you find all the design elements of a modern building: carpeted and tiled floors, clean facilities, copious space, and lots of glass.
Generally a theater's backstage area is a lot less welcoming than what theater patrons experience in the lobby and auditorium. But Cobb Energy Centre provides comfortable hospitality to its visiting artists, with plenty of dressing rooms and clean facilities. Add in the friendly and helpful local crew, and you've got a theater that's a pleasure to perform in.

The Historical: Fox Theatre (formerly Fabulous Fox)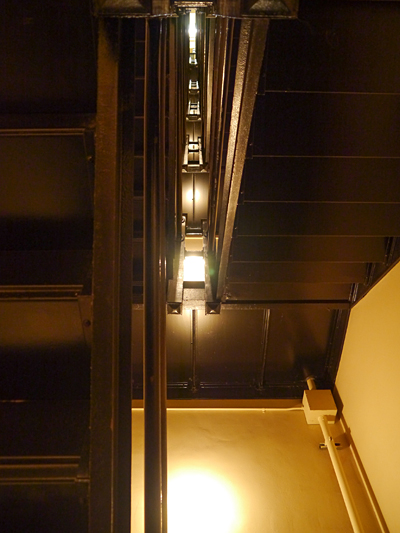 Two days after our shows at Cobb Energy Centre, we found ourselves in a very different kind of theater in the heart of downtown Atlanta. Fox Theatre opened in 1929, and was once among the finest movie palaces in Atlanta. Now it's the only surviving movie palace as well as a National Historic Landmark.
Upon going backstage, the first thing I noticed was the antique elevator with double doors and retrofitted automatic controls. Since the dressing rooms are spread across six floors, we exhausted the single elevator, which broke down a few times as if in protest.
So we took the stairs.
Then I saw the stage—at 79x35 feet, it is the widest and shallowest stage we've ever encountered. Running across it feels like a marathon, and all of our dance formations were stretched in our struggle to adapt to these unfamiliar dimensions (which were probably more suited for playing wide-screen movies!).
Ultimately it was the auditorium that is most unusual. Large tent-like canopies shelter the balcony level, and stone parapets surround the entire auditorium, leaving you wondering what could be on the other side. The ceiling is a mesmerizing shade of blue with small, pulsating spots of light simulating twinkling stars. It feels like being in a desert city on an Arabian night.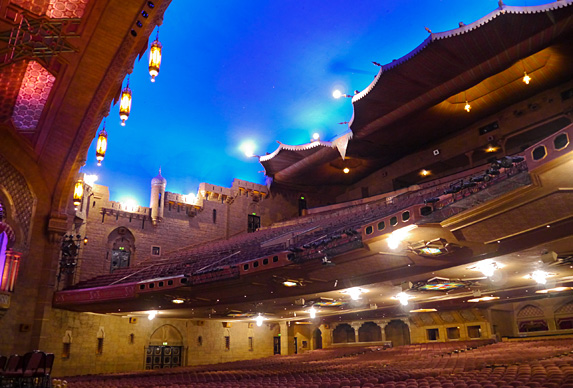 Despite the foreign stage and disobedient backstage elevator, we pulled off two successful performances. Then it was time to pack up and leave to continue our theatrical adventures elsewhere.
See you next year, Atlanta!

March 19, 2013